Ulster U10 Indoor Hurling Blitz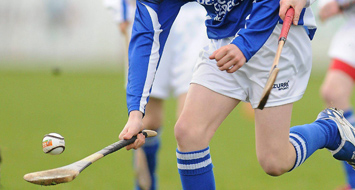 Ulster GAA, invites all Hurling clubs to attend its annual U10 Indoor Hurling blitz on Saturday 2nd March.
The blitz will be held in Meadowbank Sports Arena, Magherafelt, Co.Derry.
In 2013 the format is changing,
There will be 2 Blitzes: Blitz 1 from 12:00pm – 1:30pm and Blitz 2 from 2:00pm to 3:30pm
We will have 6 competitions for all abilities at each blitz: A & B 9 a-side Airborne; A & B 5 a-side Airborne; A & B 5 a-side Ground
Closing date to attend the Blitz is Friday 22nd February.
Registration is £20 per Club, although clubs may enter as many teams as they wish as long as they are pre-registered so groups can be allocated in advance. We can accommodate 35 teams in Blitz 1 and 35 teams in Blitz 2
To register a club, please send a completed Registration form below and return along with £20 Registration fee (cheques made payable to Ulster Council GAA) to:
Ulster U10 Indoor hurling Blitz, 8-10 Market St, Armagh, BT61 7BX.