Ulster Championships Launch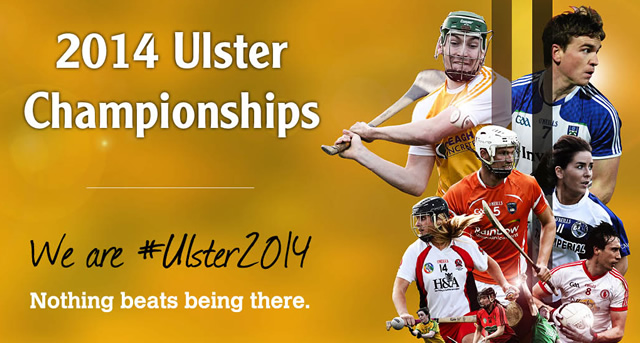 The launch of the 2014 Ulster Senior Football, Hurling, Ladies Football and Camogie Championships will take place tonight, Wednesday 30th April, at the MAC Belfast.
Following iconic Championship launches at the Titanic Building and the Ulster Museum in the past couple of years, the MAC (Metropolitan Arts Centre) will provide another unique and picturesque setting for the 2014 launch.
Once again, we will be hosting a joint launch between Ulster GAA, Ulster Ladies Gaelic and Ulster Camogie, underlining our commitment to supporting all our games and players in addition to highlighting the entertaining games that all our codes will provide in the months ahead.
Players and management from each of the teams in all competitions will be present and will be available for media interviews.
The format of the evening will be as follows:
6.15pm-6.50pm: Photographs
7.00pm-7.30pm: Official Launch of 2014 Ulster Championships
7.30pm-8.00pm: Media Interviews and Refreshments
All media and photographers are welcome to attend. Directions to the MAC can be found at http://goo.gl/maps/RXZ9y
Car parking is available in the adjoining St Anne's Square car park.
For more information contact:
Football & Hurling – Damian Kelly (028) 3752 1900
Ladies Football – Sheena Kelly (028) 3751 7180
Camogie – Ciaran Kearney (028) 3751 7180