Stephen O'Neill gives his views ahead of Tyrone v Cavan semi-final clash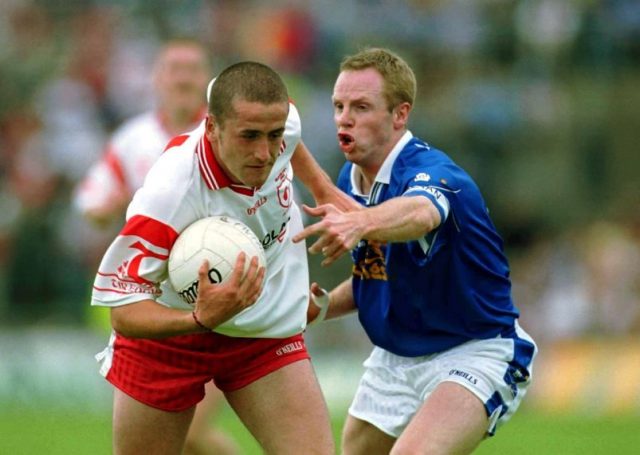 Five-time Ulster Senior Championship winner Stephen O'Neill gives his preview of this Sunday's upcoming semi-final clash between Tyrone and Cavan:
''Tyrone have definitely looked impressive so far this year. They have a very good bunch of young players coming through and with a few of the older players still proving their value they have a good mix heading into the Ulster Championship semi-final against Cavan. It was Cavan though who gave them their biggest test in the division 2 league game in Healy Park at the start of the year, with Tyrone edging it by 2 points. The League final maybe wasn't as tight a game but I expect Terry Hyland and his team will be extremely difficult to beat in Clones this Sunday as they will not want to be beaten for a third time this year by the Red Hands.
Tyrone had a comfortable run out the last day against Derry but they will need more big performances to get into the Ulster final. Personally, I'm delighted to see Ronan O'Neill playing so well. I was in the squad with him for a few years and it was very easy to see his ability and quickness of thought. He is a nice player to watch on the ball – two footed, with great balance. He was unlucky with injuries in his first few years at senior level but can now be a real match winner for Tyrone – like we saw in Celtic Park with the great finish for his first goal. Mattie Donnelly & Colm Cavanagh have obviously been another two key men for Tyrone this year and their brilliant work rate will be needed again on Sunday for Tyrone to get the win.
We haven't seen any shocks in the 2016 Ulster Championship so far but now that we are down to the four best teams in the province there will definitely some really exciting football to be seen. I was surprised that Tyrone won so easily the last day out against Derry – I know from experience that Celtic Park was usually a hard place to get a victory. As a Tyrone man with a big rivalry with Derry over the years I was happy enough with the final scoreline though!
Cavan came through the Armagh game well but I think they were not given enough credit for their performance that day and that has allowed them to maybe come into this game a bit under the radar. I don't expect Mickey to underestimate them however, and he will have thoroughly analysed the result, patterns of play and where their good scores came from. The likes of Cian Mackey, Martin Reilly and Seanie Johnston were all on form in the last game and they will need to be closely watched on Sunday.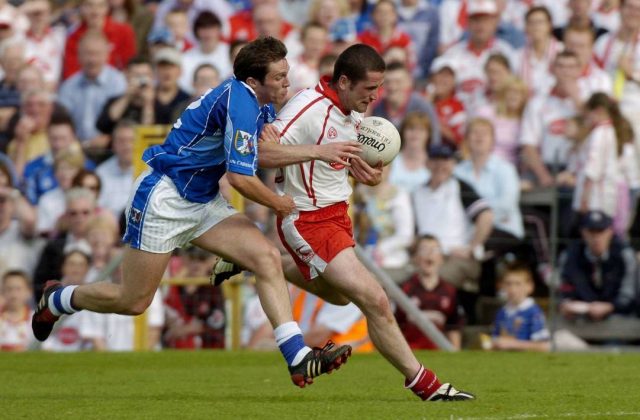 Over the years I was involved in a few tough Ulster Championship clashes with Cavan – firstly in the 2001 final in Clones when I won my first senior medal. I was up against Anthony Forde and it was a tight battle as he was a very sticky marker. It was a close game and we had to come from behind to win by 2 points. I still remember Cormac scoring a diving fisted goal after Mugsy had sold his trademark dummy and crossed the ball in to him. We also played each other in the 2005 semi final that went to a replay. We were very poor in the drawn match and probably lucky not to get beaten – but thankfully things clicked and we had a good win the second day out.
Tactically on Sunday both teams will employ defensive base systems but Tyrone are far more experienced and developed than Cavan in this key area. All of the players know their role at all times and there is great communication between them to keep the back line a difficult place for opposition forwards to find space and operate in. I expect Cavan will be more switched on defensively than Derry were a few weeks ago and they will have worked hard in training looking at ways to curtail Tyrone's running game and breaking out at pace. When Tyrone do get the chance to break it will need to be with 2 or 3 men coming from the half back line at pace to bypass the strong Cavan tacklers and then try to work the ball inside to the likes of McAlliskey, Ronan or big Sean to get the scores that way.
This year is a big year for Cavan to make a statement at Senior level and there will actually be a wee bit of pressure on them to deliver on the big stage after their four successive Ulster U21 titles in recent years. Tyrone too have a lot of players on board that do not have an Ulster title and those boys will have a great hunger to get to an Ulster Final on 17th July and get their hands on an winners medal.
There will be a big crowd in Clones on Sunday as the performances of both teams in the league will have given their supporters a lot of optimism that 2016 could finally be the year to get their hands back on the Anglo Celt cup. I see the game being much more competitive than their last meeting in Croke Park and a great one to watch for the neutrals – but ultimately I think Tyrone will come out on top by 3 or 4 points and be the ones making the trip back to Clones in a few weeks' time.