GAA President's Awards for Ulster Gaels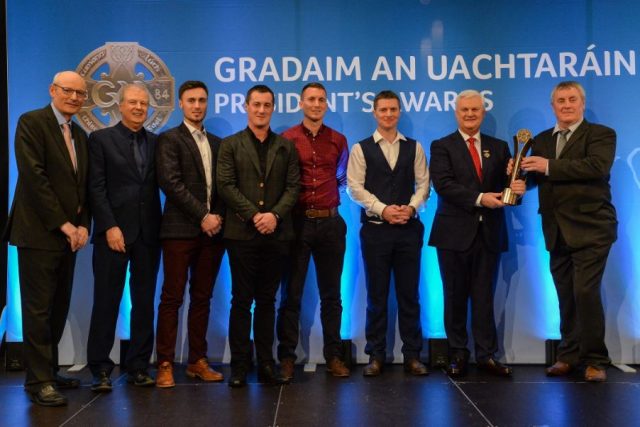 There were a number of Ulster recipients for Gradaim an Uachtaráin 2017, which were presented at a special banquet in Croke Park last night.
The awards, organised with the support of sponsors AIB, are staged annually and provide the GAA President with an opportunity to acknowledge outstanding commitment and long service across the club, and county network from people whose highly valued contribution may not be recognised on the national stage.
The awards are made on a provincial and code basis. As well as Gaeilge, Education and International Awards, the presentation of the annual Dermot Earley Family Award is also made.
The McGuigan family from Ardboe, Tyrone, were honoured with the Dermot Earley Family Award for over five decades of service to their club. Frank Snr and his sons Frank Jnr, Brian, Tommy and Shay have collected a very impressive collection of medals across the club & county scenes. Frank Snr is widely accepted to be one of greatest natural talents in GAA history, with his 11 points from play in the 1984 Ulster Football Championship Final a remarkable achievement in any era.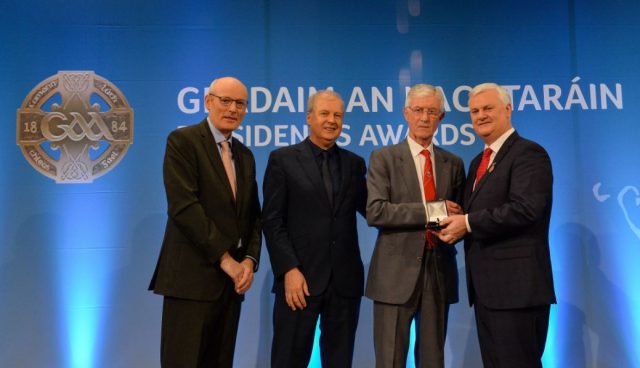 Derry great Jim McKeever, from St Trea's, Ballymaguigan, was presented with the Ulster Award by Uachtarán, Aogán Ó Fearghail. 'Gentleman' Jim played with distinction at all levels from club to inter-provincials and captained Derry in the 1958 All Ireland Final. He was a long time servant of St Mary's Teacher Training College in Belfast, where he held the roles of captain, Chairman, President and manager. Jim has also given great service on the coaching & administrative fronts, including Derry Senior Football manager & Chairman of the Derry County Board.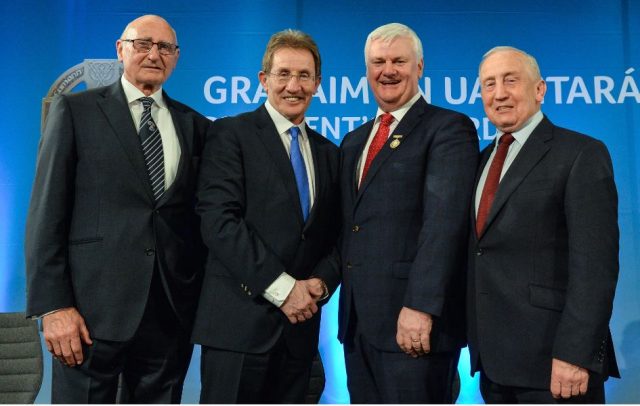 Niall Moyna, originally from Monaghan, received the Education Award for his services to DCU. Niall is a Professor and Head of the School of Health and Human Performance and a member of the Centre for Preventive Medicine in the University. Highly renowned in his field, he has used his expertise to help promote Gaelic games, bringing huge success to DCU in particular, with 4 Sigerson Cups victories from 2006 to 2016. He has also worked with a number of inter-county sides, including the Dublin All Ireland winning team of 2011.
Uachtarán Chumann Lúthchleas Gael Aogán Ó Fearghail, said: "We organise this event every year to highlight some of the individuals across the wider GAA family who make a colossal contribution to the health and wellbeing of the games.
"Many of those being honoured this evening will not be well known outside their clubs and communities – if at all.  However, you can be sure that they are highly valued at home for everything they do and people like them exist and work tirelessly in every club, both around Ireland and around the world. This is our way of acknowledging and thanking them for all they do to promote and bolster our games week-in, week-out, year-in, year-out''