Ulster GAA welcomes all visitors to the 2017 John West Féile Peil na nÓg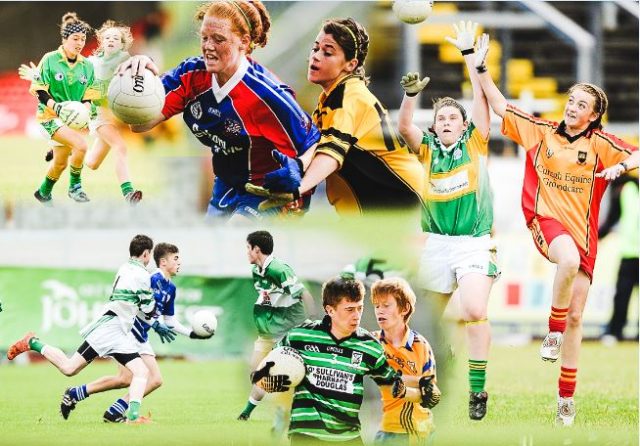 Final preparations are underway for the 2017 John West Féile Peil na nÓg taking place this weekend across the counties of Cavan, Fermanagh and Monaghan.
Thousands of players from all over Ireland, Britain and America will make the journey to Ulster for an action-packed weekend of football, making unforgettable memories and life-long friendships along the way.
This year's competitions will see upwards of 5000 boys and girls making up 252 teams and taking part in 460 games over the three-day event.
Welcoming the teams, their mentors, families and supporters, Ulster GAA President Michael Hasson said: "No doubt these players are the senior players of the future and I sincerely wish them a pleasant trip to South Ulster. I look forward to three days of constant activity when these juvenile footballers, boys and girls will take centre stage on a National Fixture Calendar. The Féile motive of fun and enjoyment and life-long friendships being formed is an integral part of a successful Féile."
Chairperson of the Ulster Féile Organising Committee Oliver Galligan added:"I welcome all who come to our Province and sincerely hope that those taking part will enjoy the involvement and enter into the true spirit of Féile by displaying the skills of the game while competing for honours in a sporting and friendly manner.
We are indebted to all our sponsors and in particular to John West for their continued funding of Féile. My thanks also goes to the members of the organising committees for their dedication to the cause over recent months in assisting with the planning and delivery of this huge event."