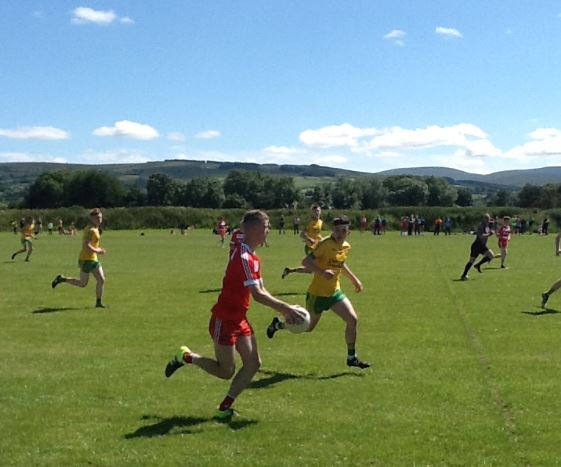 Six counties competed for the one remaining Finals spot in the Buncrana Cup qualifiers last weekend in ideal conditions at the Derry GAA Centre of Excellence, Owenbeg.
With an exceptional standard of play, after a number of group games it came down to Derry and Donegal in the deciding match.
Donegal's ability to create and execute goal changes made the difference and they ran out convincing winners on a scoreline of 2-09 to 0-06.
They now join Cavan, Monaghan and Tyrone in the Finals on August 12th in Donegal.
Results
GROUP 1 
DERRY  
4-08
              V      ANTRIM 
 0-06
ANTRIM  
0-04           
V      DOWN  
4-09
DOWN  
2-08
              V      DERRY  
2-10
GROUP 2 
DONEGAL 
 1-11   
      V      ARMAGH  
1-02
ARMAGH  
0-10
          V      FERMANAGH  
2-05
FERMANAGH  
0-01   
V      DONEGAL  
0-12
FINAL 
DERRY  0-06               V        DONEGAL  2-09