Plans for Ulster GAA Young Leaders Programme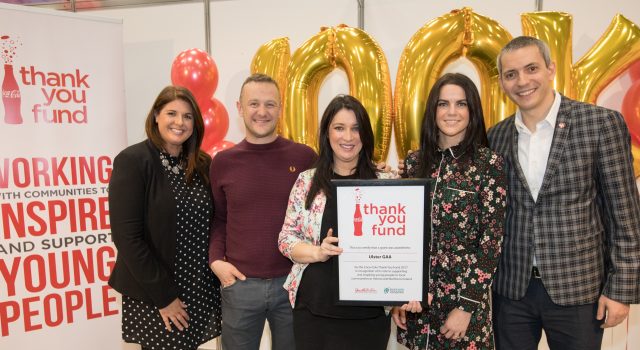 Ulster GAA is delighted to announce that it's planning a new Young Leaders Programme targeting outstanding young GAA volunteers from across Ulster's nine counties.
This exciting and innovative programme will be the first of its kind in Ulster and has been made possible with the support of the Coca-Cola Thank You Fund.
Ulster GAA President Michael Hasson explains,
"Ulster GAA has developed an outstanding Volunteer Development Pathway providing training and support for club officers. We also have hundreds of young people taking part in the highly successful GoldMark Programme which recognises the contribution of young people volunteering in sport."
"However, we have identified a gap in providing training and support for building the capacity of young GAA volunteers. This new and exciting programme will help address this by training and developing young leaders in a range of areas, which will not only benefit them in their present and future GAA engagements, but also in their education and working life."
"We are absolutely delighted to have been selected by the Coca-Cola Thank You Fund for a €5000 award to help plan and deliver this excellent programme."
Ulster GAA's Community Department will spend the next few months developing and planning this pioneering programme and it is hoped that the new Ulster GAA's Young Leaders programme will be rolled out in summer 2018 and will include a new Young Leaders Academy and Club Placement targeting young people aged 16-24 years and full promotion of application process will be on all Ulster GAA online networks.
Pictured:
Sharon Haughey-Grimley (Ulster GAA Volunteer Development and Policy Officer) and Maura McMenamin (Ulster GAA Health and Wellbeing Manager) accepting €5000 award from the Coca-Cola Thank You Fund for an all new Young Leaders Programme for GAA members.