Ulster Club Championships Round Up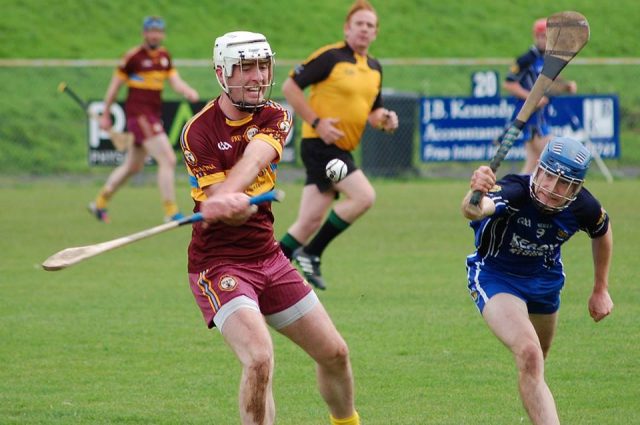 Sunday 1st October marked the start of the 2017 AIB Ulster Club Championships – Hurling leading the way with Quarter Final games in the Junior & Intermediate Championships.
The game of the day was in Corrigan Park, Belfast were Gort na Mona (Antrim) & Derrynoose (Armagh) could not be separated after extra time with a scoreline of 0-25 to 2-19. A last gasp point from Stephen Kennan will ensure the sides meet again next weekend.
Elsewhere in the Junior Championship there were wins for Setanta (Donegal), Na Magha (Derry) & Mullahoran, St Joseph's (Cavan)
In the Intermediate Championship there were big wins for Lavey (Derry) over Liatroim (Down) & Patrick Sarsfield's (Antrim) over Castelblayney (Monaghan).
Full details of the Ulster Club Championships can be found on our website – http://ulster.gaa.ie/ulsterclub2017/
AIB Ulster Club Hurling Junior Quarter Final Results
—————————————————————————————-
– Mullahoran (Cavan) 3-8 V Naomh Colum Cille (Tyrone) 0-14 at Ballyconnell
– Carrickmacross (Monaghan) 1-4  V Na Magha (Derry) 3-15 at Castleblayney
– Setanta (Donegal) 1-18 V Ballela 2-8 (Down) at Letterkenny
– Gort na Mona (Antrim) 0-25  V Derrynoose (Armagh) 2-19 at Corrigan Park
AIB Ulster Club Hurling Intermediate Quarter Final Results
————————————————————————————————-
– Lavey (Derry) 4-25 V Liatroim (Down) 0-10 at Celtic Park
– Castleblayney (Monaghan) 0-11 V Patrick Sarsfield's (Antrim) 1-27 at Castleblayney
Photo: @derrynoosegac