Strategic Plans

"Family and Community: The Fabric of the GAA" – Ulster GAA Strategy 2009-2015
"Teaghlaigh agus Pobail: An Fabraic de CLG" is the third strategic plan to be rolled out by Ulster GAA. All the targets set in the previous two plans have essentially been achieved, most of them well ahead of schedule. This strategy aims to build on those achievements, but recognises that it is being launched at a time of changed economic circumstances for Ulster and Ireland. Ulster GAA will rise to those challenges.

Lean ar Aghaídh – Antrim 2006-2011
This Plan sets out a strategic direction for the GAA in Antrim for the next five years and beyond. It was drawn together on the basis of detailed analyses and widespread consultation within the Antrim GAA community and elsewhere. The Plan's aim is to help secure the best possible GAA future for Antrim and its people. That will mean a lot of work across a wide variety of areas: much of that work will involve the continuation of activity that has already been well-embedded into the County's GAA fabric.
Aibiú an Úllghoirt – Armagh 2008-2012
This Plan is the sixth in a series of County GAA strategic plans being facilitated by the Ulster Council across the Province. It is based on a thorough planning process which involved considerable research and a widespread consultation across the Armagh GAA family.
Fad-Radarcanna Bhréifne – Cavan 2007-2012
This Plan was developed over the winter and early spring of 2006/07. It is based on a number of inputs and influences:
national and provincial GAA plans and strategies
detailed analyses of Cavan County and the GAA within it
a strong engagement with the County's GAA Clubs and other GAA stakeholders.
It is therefore a soundly-based piece of work, shaped by people who have the best interests of Cavan GAA at heart. It is pragmatic and logical but will also involve a degree of "stretch" for the Association in Cavan. In that "stretch" lies the challenge … and the ultimate prizes.

Ag Múnlú ár dtimpeallachta – Derry 2012-2017
Ag Múnlú ár dtimpeallachta (Shaping our Environment) brings together the strategic thinking of the GAA at County level in Derry and maps out the way ahead for the county over the next five years. It builds on a range and variety of planning work taken forward by others in past years and equally includes a number of projects and initiatives that are already well-advanced within Derry.
Meitheal Dhún na nGall – Donegal 2009-2014
Meitheal Dhún na nGall sets out a strategic framework for the development of the GAA in Donegal over the next five years. It is the seventh in a series of County GAA strategic plans facilitated by Comhairle Uladh. The Plan was developed on the back of widespread consultation with, and significant inputs from, the wider Donegal GAA family.

Forbaíst Fhearmanach – Fermanagh 2007-2012
This Plan was developed to provide a strategic focus for the GAA in Fermanagh over the next five years. It is part of the Ulster GAA Council's overall modernisation process and was taken forward by a small planning team set up by the Fermanagh County Committee. The Plan is soundly-based on a far-ranging analysis of Fermanagh as a County and the place and workings of the GAA in it. Everything in the Plan has been informed by the GAA Clubs of Fermanagh and other local GAA stakeholders.

Monaghan GAA Strategy
This plan has been put in place to set out a way ahead for Monaghan County Committee, Gaelic Athletic Association over the next four years. It is the ninth, and final, County Plan to be facilitated by the Ulster Council and, therefore, represents another significant milestone in the story of the GAA in the province.

Ag Ardú na Laimhe Deírg – Tyrone 2007-2012
This strategic plan for the GAA in Tyrone is one of a series of County GAA plans being facilitated by the Ulster Council as part of its modernisation process. The plan looks at the main issues facing the GAA in Tyrone and then sets out a way ahead for the Association here for the next five years.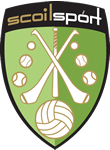 More Than Just Child's Play Cumann na mBunscoil 2007-2012
After a third of a century it is very appropriate for Cumann na mBunscol to review itself and its work and to set out a strategic way ahead. In that understanding, Cumann na mBunscol was particularly keen to:
Build on its achievements to date
Respond to the many and signifi cant changes in the Ireland of the 21st. century
Provide a bright and prosperous future in Gaelic games for the up-and-coming generations of Irish children
Create positive attitudes towards our national culture and heritage
Support the teaching of Gaelic games in a developmentally appropriate and inclusive manner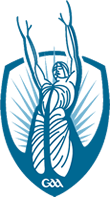 Ardú Bhéal Feirste A Plan for the GAA Across Ireland's Second City 2009-2014
Although unappreciated by many Belfast, is, unequivocally, Ireland's second city. It is however a place where the GAA is not as strong as it might be. There are a number of historic reasons for this … but this strategy is about moving the GAA in the city and the surrounding greater Belfast area forward, rather than gazing back at "what-might-have-been".