Healthy Hamper
The 'Healthy Hamper' aims to get children in Ulster, more active, more often, as well as focusing on healthy eating habits. This resource aims to assist teachers in educating children on the importance of a healthy and active lifestyle in a fun filled learning environment.
Included in the 'Healthy Hamper':
Healthy Choices Target Chart
Healthy Choices Teachers Guide
Fact Sheets
Classroom Activity Sheets
Play and Learn Activity Sheets
Certificates
The healthy hamper focuses on 5 keys areas:
5 a Day
Breakfast
Healthy Break
Water
Exercise
Each area has a supporting fact sheet, classroom based activity, and a play and learn activity sheet that can be used to aid learning.
Healthy Hamper Wall planner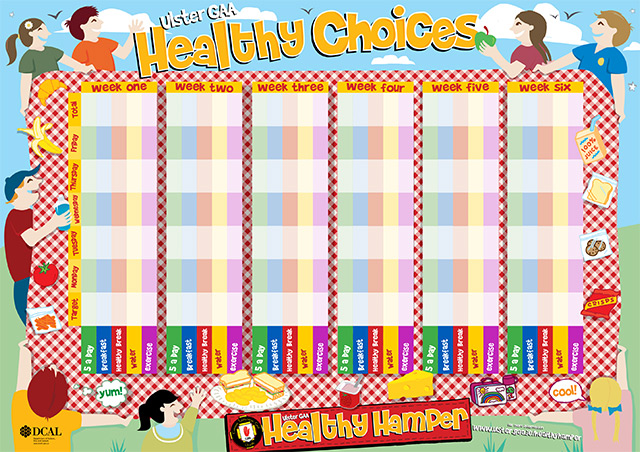 Have a question about any of our programmes?
Contact us today to find out more about how our programmes can be applied within your club.