Tyrone bow out at Semi-Finals stage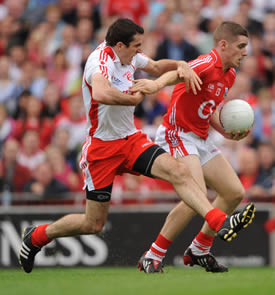 All-Ireland SFC Semi-Final:
Cork 1-13 Tyrone 0-11
Cork overcame the first-half dismissal of Alan O'Connor to dethrone champions Tyrone with a superb performance in an absorbing All Ireland semi-final at Croke Park on Sunday.
In the end, Conor Counihan's impressive charges had five points to spare, but they could easily have won by a far greater margin but for some wayward shooting in the final quarter, such was their complete dominance of the game.
Their profligacy was the only sour note on an otherwise seminal day for this Cork team, which will face either Kerry or Meath in next month's final. They will approach the final with huge confidence after squeezing the life out of the seemingly unbeatable Red Hands.
Cork were on top all over the pitch, but their defence was all but impregnable throughout a tight second half. Tyrone's forwards continually overturned valuable possession, with attack after attack breaking down as Cork broke at pace to expose the Ulster champions' wearying legs.
Indeed, it appeared at times that Cork were playing with the extra man such was the energy they approached the final quarter. Alan O'Connor had been sent off in the 30th minute at a time when Tyrone were coming back into the game after an horrendous start.
The St Colm's midfielder, who had earlier been booked for a late challenge, was given his marching orders by referee John Bannon for a clumsy but seemingly innocuous tackle on Owen Mulligan. However, the sending off appeared to spur on the Rebels to even further heroics and Tyrone made little use of the extra man, Sean Cavanagh, who played a somewhat defensive role when he came on as a half-time sub for Tommy McGuigan.
Cavanagh was unable to start after struggling with a stomach bug overnight and his arrival at the break failed to wake Tyrone from their slumber. From the first minute, Cork were first to every ball and all-action running style Mickey Harte has fostered in recent years was easily countered by the Rebels, who competed in the physical stakes throughout and came out on top.
Cork went on the rampage from the off and snaffled an early goal when Daniel Goulding crashed the ball past Pascal McConnell after just eight minutes. However, they went in just five points up at the break - 1-9 to 0-7 - after Tyrone had managed to get back into the game for a brief period towards the end of the half.
But Cork had dominated the game, especially in the vital middle third, where Enda McGinley's performance betrayed the nearly two months he missed through injury. The lack of any primary possession meant the Tyrone attack was starved of any possession and key forwards Stephen O'Neill and Owen Mulligan played peripheral roles at time.
Cork appeared fired up by Alan O'Connor's sending off and they upped the physical stakes after the break. For a ten-minute period, they allowed Tyrone to have the ball, but they continually repelled them with crafty defending and thundering tackles.
The closest Tyrone came to pegging Cork back was when they reduced the margin to four points in the 41st minute, but the Rebels quickly hit back and managed to keep the champions at arm's length for the rest of the game.
Cork began a little tentatively as Donncha O' Connor drove an early free wide and then John Miskella was similarly wayward with a long-range shot minutes later.
Ryan McMenamin was handed the unenviable task of marking Pearse O'Neill, but he abandoned his defensive duties in the third minute when he scorched forward from centre-back to land the opening score of the game.
Cork were level a minute later when Paul Kerrigan, as is his wont, skinned Davy Harte for pace on the outside and fisted the ball over the bar from a tight angle.
Again, Tyrone edged ahead when Harte found Stephen O'Neill with a long ball and the Former Footballer of the year found his range from out on the left.
Bu the pattern of the first half changed irrevocably after eight minutes when Cork stole in for a deserved goal. Graham Canty, the Cork captain, barrelled forward and fed in Colm O'Neill, but his goalbound shot was blocked by PJ Quinn. The ball fell kindly for Goulding, whose emphatic shot crashed to the roof of the net.
The goal visibly lifted the Rebels and they began to impose their counter-attacking style on the game. Tyrone were struggling in the middle third and Cork took advantage clinically to kick the next four points without reply.
Pearse O'Neill, who was getting the better off McMenamin in the opening exchanges, found space in the inside forward line and opted to fist the ball over the bar when he might have opted to go for goal. O'Connor landed two further frees and Colm O'Neill hit his first of the day as Cork raced into a 1-6 to 0-2 lead.
Kevin Hughes stemmed the Rebel tide when he found acres of room in the middle of the field and raced through the heart of the Cork attack to hit the Red Hands' first point for 11 minutes.
But Goulding reasserted Cork's dominance when he robbed full-back Conor Gormley of the ball and slotted neatly over. Colm O'Neill then added a stunning point, following some patient build-up play, to leave Cork eight points up and coasting.
Inevitably, the Tyrone response came and they finally seemed to emerge from their stupor as they hit four of the next five points. There were encouraging signs as Brian Dooher started to exert his influence on the game after Miskella had tracked him well over the first 30 minutes. Dooher was the architect of a fine Tyrone score on 28 minutes, his clever low ball finding Stephen O'Neill, who stole past Anthony Lynch and chipped over the bar. O'Neill added a free and Tyrone trailed by 1-9 to 0-7 at the interval.
Tyrone needed to come at Cork from the start, but the Rebels nearly put the game beyond any doubt at the start of the second half. Pearse O'Neill's long-range shot appeared to be drifting wide until it struck a post and fell kindly for Paul Kerrigan, who fumbled the ball when he looked destined to hammer home the killer blow.
The second half played out somewhat unexpectedly as 14-man Cork easily repelled their opponents. Strangely, Cavanagh was deployed in a deep-lying role and he failed to make any major contribution after his arrival.
The game spilled over after 54 minutes - at a time when Cork had stretched their lead out to six points again - when Pearse O'Neill appeared to catch Brian McGuigan with a late challenge. Cork showed no signs of weakness and the outcome at that point looked inevitable. Indeed, it seemed like a telling moment when Mickey Harte opted to haul Brian Dooher ashore after just 55 minutes.
In the final quarter, Cork hit an alarming number of wides and could have been made to pay when Cavanagh rattled the post in injury time. However, it was not to be Tyrone's day and Cork held on for a five-point win.
Tyrone: P McConnell, PJ Quinn, C Gormley, R McMenamin (0-01), D Harte (0-01), Justin McMahon, P Jordan (0-1), K Hughes (0-1), E McGinley, B Dooher, T McGuigan, Joe McMahon, M Penrose (0-1), S O'Neill (0-4, 0-1f), O Mulligan (0-2, 0-2f).
Subs: B McGuigan for T McGuigan (HT), S Cavanagh for McGinley '46, Sean O'Neill for Gormley '54, A Cassidy for Dooher '54, C McCullagh for Joe McMahon '64.
Cork: A Quirke, R Carey, M Shields, A Lynch, N O'Leary, G Canty, J Miskella, A O'Connor (0-1), N Murphy, P Kerrigan (0-1), P O'Neill (0-1), P Kelly (0-2), D Goulding (1-1), C O'Neill (0-2), D O'Connor (0-4, 0-3f).
Subs: F Goold (0-1) for Goulding '58, J Hayes for Kerrigan '60, M Cussen for O'Connor '66, K O'Connor for O'Leary '69, Cadogan for Miskella '71
back to top

Armagh Minors secure place in All-Ireland Final
All-Ireland ESB Minor Football Championship Semi-Final:
Armagh 2-10 Kerry 0-10
Armagh booked their place in the ESB All-Ireland minor football final with a deserved six-point victory over Kerry at Croke Park.
Kerry led 0-7 to 0-4 at half-time after Eanna O'Connor hit four points for the Kingdom but two Gavin McParland goals helped the Orchard men fight back.
McParland netted 13 seconds after the restart after good work by Andrew Murnin and Peter Carragher.
Two Rory Grogan points edged Armagh two up before McParland's second goal.
Grogan finished on six points for an Armagh side that missed several other goal chances.
Armagh will face either Down or Mayo in the All-Ireland decider at Croke Park on 20 September.
Report: bbc.co.uk/ni
back to top

Students to study GAA at College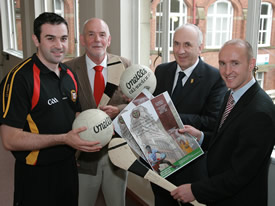 Ulster GAA and St Mary's University College Belfast have today announced a pioneering joint initiative to offer a College Accredited Course in 'Gaelic Games Team Fit'.
This course will be the first of its kind offering Gaels the opportunity to study, part time, the theory and practical elements of Gaelic Games. The course will take place on Wednesday nights 6pm - 9pm for 11 weeks starting on 7th October.
Expert GAA tutors will teach the course over an 11-week period to a class of 30 people in St Mary's University College, Belfast. No formal qualification is required to gain a place on the course but one essential criterion is that all course recipients must have access to an adult GAA team which they will work closely with to transfer the knowledge taught in the classroom into practice on the pitch.
Announcing this cutting-edge joint initiative Ulster GAA's Director of Coaching and Games Development, Dr Eugene Young, stated,
"The GAA is Ireland's largest amateur sporting and cultural organisation, in Ulster alone there are over 250,000 people involved in the GAA. Our players play the game because they love the game. It's as simple as that. But just because our games are classed as 'amateur sports' should not give the impression that our players and structures are any less than professional.
Our athletes could compete with any professional athlete in terms of fitness, skill and commitment and we believe in investing in our athletes and our games. This course is one key initiative to provide our volunteers with the opportunity to learn about Gaelic Games and wider Sports Science issues so that they can bring it back to their clubs and counties to help train our sportspeople to the highest standards.
I have no doubt that there will be huge demand for this course, which is accredited by St Mary's University College and I would urge Gaels who are interested in developing their coaching skills and knowledge of sports science to apply for a place. The course is open to everyone regardless of qualifications, age, gender, or background."
St Mary's University College Senior Physical Education Lecturer, Paddy Tally, will be Course Director of 'Gaelic Games Team Fit', he stated,
"This is an exciting partnership between St Mary's University College and Ulster GAA. We already work very closely together promoting Gaelic Games and providing coach education within the College and this will be an extension of that.
This course will offer GAA sportspeople the opportunity to receive a College Accredited Certificate, that is an important accolade for those who work tireless in a voluntary capacity developing Gaelic Games within their own clubs and counties.
We hope this course will offer the participants the chance to gain knowledge, understanding and new opportunities for personal development and also to give them something positive to work towards.
Places are limited to 30 and there is no doubt that there will be many people interested in this course so I would urge people to apply early."
'Gaelic Games Team Fit' aims to develop:
an awareness of the essential components of preparation for Gaelic Football and Hurling teams,
an understanding of the underlying science and theory of sport science,
an understanding and knowledge of the application of sport science and technology to Gaelic Teams.
a range of theoretical and practical skills.
So that students:
are prepared for working with Gaelic teams of minor aged level and above,
are well-equipped for a range tasks within the Gaelic Football/Hurling team environment,
can contribute effectively to the preparation and performance of Gaelic Teams,
can achieve personal fulfilment in this area of study.
The Course fee is £300. Ulster GAA will be offering bursaries for eligible students.
Applications are now open for the course, which is due to start on 7th October 2009. To apply log onto:www.smucb.ac.uk or www.ulster.gaa.ie
For further information see 'Advertisement' or contact: Dr Eugene Young, Tel: 028 (048) 3751 7180, Email: eugene.young.ulster@gaa.ie
back to top

Ulster well represented at All-Ireland Poc Fada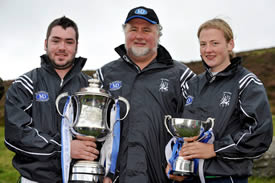 Ulster was well represented at this year's M Donnelly All Ireland Poc Fada, which took place on Saturday 1st August on Annaverna Mountain, Cooley.
Roscommon's Gerry Fallon claimed the M Donnelly All Ireland Poc Fada title from Tipperary's Brendan Cummins by the narrow margin of one poc.
In what was one of the closet contests for many years, and played in extremely demanding conditions. Patricia Jackman from Waterford was a very popular winner of the M Donnelly All Ireland Camogie Poc Fada title, whilst it was further joy for Roscommon as Noel Fallon claimed the under 16 title.
Congratulations to all those who represented Ulster in the finals.
Representing Ulster were:
Senior Poc Fada: Carl Keating (Portaferry, Co Down)
(Ruairi Convery from Swatragh was due to represent Ulster in the Men's Poc Fada as Ulster Champion but unfortunately could not make it due to Club commitments.)
Camogie Poc Fada: Laura McGuinness (Madden, Co Armagh)
U16 Poc Fada: Nathan Greene (Keady, Co Armagh)
back to top

GAA Clubs receive over £5million in 'Places for Sport' Funding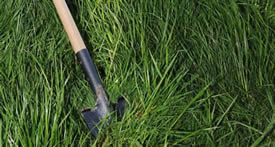 GAA clubs across the North of Ireland received over £5million in Sport NI's Places for Sport Funding. The funding package totalled just over £7million so congratulations to all clubs who successfully completed their applications.
Thanks also to Ulster GAA staff and volunteers who provided essential advice and support for clubs in completing their applications.
With this good news however comes some worrying revelations that the expected funding which was to become available in August looks like it may have fallen through. Ulster GAA are currently working very hard lobbying political leaders to ensure that this funding becomes available to the GAA and other local sports bodies as a matter of urgency.
Ulster GAA will continue to keep clubs updated on any news on funding and urge all clubs to be in a state of readiness, getting their houses in order progressing planning applications etc...
It is imperative that GAA clubs are ready to apply as soon as further funding becomes available.
Clubs successful in this round of funding, include:
Belleeks GFC
St Comgall's GAC
Belnaleck Art Mac Murrough GAC
Stewartstown Harps GAC
Dunloy GAC
An Maigh Tir Na nOg GAC
Fintona Pearses GFC
Clann na nGael, Tyrone
Clann Eireann Youth Club
St Martin's, Desertmartin
Keady Michael Dwyers
Carrickcruppen GAA
Aghaloo O'Neills GFC
St Macartan's GAC, Aghadrumsee
Thomas Clarke's GFC, Dungannon
St Malachy's GAC, Castlewellan
St Ednas's GAC, Glengormley
Wolfe Tones GAC, Lurgan
St Joseph's GAC, Craigbane
Tullysaran O'Connells GAC
St Eugene's GAC, Castlederg
Kevin Lynchs Hurling Club
Eglish St Patrick's GAC
Drumgrath GAC
back to top

Armagh Cúchulainns USA Trip a 'Resounding Success'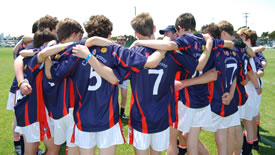 The 2009 Cúchulainns initiative has come to an end following the successful involvement of the Armagh team in the Continental Youth Games (CYC), hosted this year by San Francisco. The team comprised of players from St. Patrick's College, St. Brigids High, City of Armagh High and Armagh Royal School reached the final of the U16 County section following a great victory over New York in the qualifying phase. Having previously suffered a heavy defeat to North America at the same stage of the competition, Armagh Cúchulainns were a different team in the final playing with determination and a high level of skill. Despite this the strong North American team emerged victorious by a narrow margin to collect the Cup from An Uachtarán Christy Cooney.
The Cúchulainns had been well prepared for the competition following a series of training sessions at home under the leadership of Diarmaid Marsden. The games in the CYC were the first competitive ones played by the boys, though challenge matches against Clan na Gael of Lurgan and San Francisco Uladh helped prepare them for the intensity of championship.
The challenge match hosted by San Francisco Uladh was just one of a number of ways the travelling party were welcomed to City. The Irish Consulate General Gerry Staunton and the British Consulate General Julian Evans hosted a joint reception at the Irish Embassy to mark the uniqueness of the Initiative and even turned out the see the team play! Armagh men Joe Duffy and Hugh Duggan who now reside in the City, were only too willing to assist, hosting a BBQ and facilitating a trip to the Aquarium on Fisherman's Wharf. The team also enjoyed a trip to Alcatraz and the more energetic among them cycled across the Golden Gate Bridge!
The ethos of the Cúchulainns initiative was played out every day of the trip with all of the boys truly entering into the spirit of the occasion, mixing well and enjoying their involvement in GAA alongside Americans, Canadians and British players. They were excellent ambassadors for their schools and for Ulster GAA. All of the boys have expressed a desire for the continuation of the Armagh Cúchulainns team, while others are keen to link up with GAA clubs. It is certain that whatever happens in playing terms, these 20 boys have had a trip of a lifetime and made friends for life.
The group were led by Ulster GAA President Tom Daly and Vice President Aogan Ó Fearghail while Aileen Tohill and Geraldine McKavanagh co-ordinated the trip.
back to top

U15 Development Squad Blitz at Owenbeg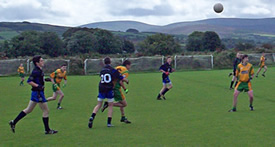 On Saturday 15th August in Owenbeg, Dungiven the U-15 Football Development Squads took part in a blitz organised by Ulster GAA.
With the exception of Down and Monaghan, all the other Counties took part in the Blitz in which they had 2 Teams competing (Cavan 1) and they all got an opportunity to play against each other.
On Saturday 8th August) it was the turn of the U-17 Development Squads. With the exception of Armagh and Monaghan all other 7 Counties took part in the Blitz.
After a great days football, Cavan (won 4 drew 2) and Fermanagh (won 5 lost 1) would have to be very pleased with their performances in which all 7 Counties expressed that the day was very worth-while.
back to top

2009 Ulster Inter-Firms GAA Launched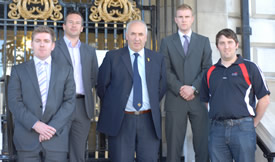 The 2009 Competition gets under way with teams from companies across the province battling it out over the course of the next few weeks for the honour of becoming Ulster Champions and representing Ulster in the All Ireland Series.
Please see ulsterinterfirms.gaa.ie for further details.
Pictured at the launch of the 2009 Ulster Inter-Firms GAA Competition at Belfast City Hall are: (L-R) Gary Rocks (Ulster Inter-Firms Secretary) Pearse McCormick (Belfast City Council) Danny Murphy (Ulster GAA) Colm McElroy (Belfast Solicitors' GAA) and Mark Franey (Citigroup).
back to top

Inaugral Poc Fada across Black Mountain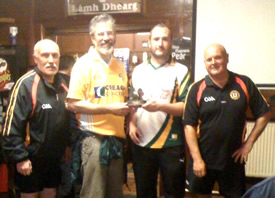 As part of the West Belfast Feile a Phobail, Ulster GAA's Community Development Officer Gerry Mc Clory in conjunction with the Upper Springfield's Community Sports development team organised an inaugural Poc Fada over Belfast's famous Black Mountain.
The route chosen while challenging allowed the contestants to test their hurling skills and gave the participants a spectacular view of Belfast.
Weather on the evening was pleasant but a bit slippery underfoot and an enthusiastic crowd saw St Pauls Kevin Gamble win the event, beating Gerry Adams (St John's) into second place with Ardoyne's Micky McKervey coming third.
Presentation to the winners was made in Lamh Dhearg's club rooms.
A special word of thanks goes to Dermott McCann from the National Trust and Terry Enright all their help in outlining the course.
back to top

Four Ladies Football Teams Flying the Flag for Ulster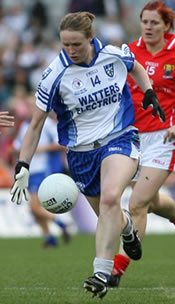 The TG4 Ladies Gaelic Championships have reached the semi final stages and Ulster still has four representatives and is guaranteed one finalist.
In the senior championship only Monaghan remain. Down and Tyrone bowed out at the quarter final stage to Monaghan and Mayo respectively. Down lost to the Farney girls by 13 points however in reality the gap between the sides was really much closer. Tyrone were most unlucky as they lost to Mayo by just three points. When you consider that they hit eleven first half wides and had to play without influential centre back Neamh Woods they really are unlucky not to be in the last four.
Donegal and Armagh were forced to play each other in a relegation play off. Caroline O Hanlon fired 1-5 to help Armagh to victory and thus secure senior football again next year, Donegal unfortuneately will now compete in the intermediate championship.
Monaghan after defeating Down played Galway in the quarter finals. The Farney girls led from the very first minute however with just two minutes remaining the Tribeswomen were awarded a penalty. Linda Martin in the Monaghan goal guessed right and pushed the kick around the post to give her side a one point victory and a place in the last four. Going into the semi final against Dublin Monaghan will have a couple of concerns. Firstly they have been racking up big scores however they have not been hitting any goals. Secondly their bench is shy of impact subs. Moves are being made to have the Mc Nally sisters who recently quit the county scene for personal reasons returned. Their inclusion in the squad for the last assault on the Brendan Martin cup could be crucial in the Dublin clash.
In the intermediate championship Fermanagh and Cavan represented Ulster. The Erne girls had a poor league campaign however come championship time they were a different team. After defeating Cavan in the Ulster final (after extra time) they entered the All Ireland series where they rattled a few cages and a draw against Clare in the last of the round robin games secured a semi final berth where they will now play Longford. The Erne girls owe Longford one as last year the midland side knocked Fermanagh out of the competition at the quarter final stage. Cavan fell just short and didn't make the last four. They had a new management team and they seemed to take an eternity to work out his best side. If they remain in place they should be in a better position to launch a serious assault in 2010.
Ulster will have a representative in the All Ireland junior final. After successful round robin campaigns Derry and Antrim have both qualified however the bad news is they play each other in the semi final. At this stage they are sick to the teeth of meeting. At the moment it is advantage Derry as the Oak Leaf girls won the Ulster final and also beat Antrim when they met at this stage last season. With that said Derry's winning streak over their neighbours has to end some day and Saffron boss Davy Cherry will be hoping its next time out.
back to top

Donegal Ladies win first ever All-Ireland underage title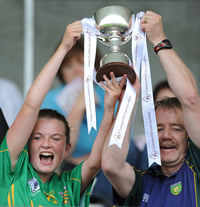 All-Ireland Ladies Minor Football Championship Final:
Donegal 5-13 Clare 5-05
Donegal beat red hot favourites Clare 5-13 to 5-05 to claim their first ever All Ireland underage title in Tullamore on Sunday. After a close first half the sides were level at 3-03 each however in the second half Donegal showed how good they really are by going on to win by eight points. Geraldine Mc Laughlin at full forward was outstanding scoring 3-05 but the player of the macth award went to midfielder Ciara Hegarty who covered every blade of grass.
The result is a welcome tonic for mentor Kenny Griffin who has been involved in Donegal ladies football for 18 years. Kenny has lost several All Ireland finals so this win is proof that if you persist you will eventually get that elusive All Ireland title.
back to top

Armagh Camogs have it all to do Again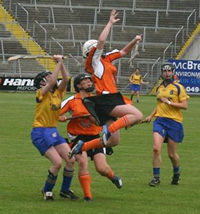 Nancy Murray Cup Final:
Armagh 3–05 Roscommon 2-08
The Armagh Senior Camogie Team travelled to Cavan on Saturday quietly positive of success against Roscommon. Reflecting on the league encounter where Armagh had an eight point lead going in at the interval and lost by five, lessons were learnt and a lot of hard work undertaken to make deficits right.
A large crowd travelled the journey and the weather was perfect. A minutes silence was held before the game as a mark of respect for a great Ballymacnab and Armagh camog Arlene Donnelly who was goalkeeper for Armagh during her county playing career. The National Athem was then played and the All Ireland Nancy Murray Cup Final was underway.
Both teams were slow to settle and dogged play resulted in the giving away of easy frees. Many early vital scoring opportunities were missed by both teams from free taking probably due to nervousness on the big occasion. Roscommon employed Kelly Hopkins as an extra defender to curtail Armagh's sharp shooter Colette McSorley. The first score went on the board in the sixth minute from a well taken free by the Rossies Kelly Hopkins.
Armagh worked hard as it was proving to be a very close encounter with no side giving an inch. Colette McSorley pointed two well taken frees on the eleventh and thirteenth minutes. It was pulsating, exciting and entertaining to the large crowd. The orange jersey was covering every blade of grass in Breffni Park Cavan in their attempts to be crowned All Ireland Champions.
Armagh and Roscommon will have to meet again on Sunday August 30th
back to top

Scór Final broadcast on RTE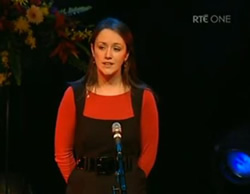 Ulster Scór Champions were recently broadcasted on RTE as part of a special two-part series which showcased the best of Scór 2009.
Ulster Champions featured in the popular RTE broadcast included:
All Ireland and Ulster Ceile Dancing Champions - Emyvale, Co Monaghan
Ulster Solo Singing Champion - Catherine Grimley, Madden, Co Armagh
Ulster Instrumental Music Champions - Dromintee, Co Armagh
Ulster Recitation Champion - Niamh Devine , Carrickruppen, Co Armagh
Ulster Ballad Group Champions - Killyclogher, Co Tyrone
Ulster Novelty Act Champions - Killyclogher, Co Tyrone
Ulster Set Dancing Champions - Emyvale, Co Monaghan
Ulster Question Time Champions - Cornafean, Co Cavan
The two half-hour programmes are available on the RTE website by logging onto: http://www.rte.ie/sport/gaa/championship/scor.html
The Scór Final is also receiving a lot of hits on YouTube and proves that the traditional Irish Song, Dance, Music and Storytelling is appealing to people around the globe.
back to top

10k Run to Benefit Cormac Trust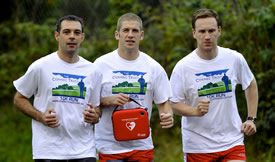 Hundreds of runners are expected to weave their way around the back roads and country lanes of Eglish in a 10k race in memory of the late Cormac McAnallen on Saturday 5th September.
Organisers of the event, The Cormac Trust, hope that the event will further awareness of the disease that tragically caused the death of the Tyrone star whose untimely demise caused shock throughout all sporting disciplines in Ireland. The disease also caused the death of Armagh schoolboy rugby player John McCaul and has become a major worry for the parents of all young sports people.
The race will pass two landmarks, which are particular poignant in the memory of the All-Star former Tyrone player Pairc Chormaic, the site for a new second football field for Eglish Football Club and Cormac's home, where he lived with his parents in the Brantry.
In addition a fun-run will take place alongside the main event for the youth and casual walker over a 2.5 km stretch.
Race organiser Ruairi Martin said he was confident the event would attract widespread support throughout the community, as it was an occasion to focus people's minds in to the suddenness of this devastating heart disease that has struck down healthy people.
Ruairi added: "Cormac McAnallen was one of Ireland's leading sportsmen and a great role model for the youth and to this day he is sadly missed."
It is hoped that runners or even walkers taking part in the event will collect sponsorship in advance to enable the trust to continue providing life-saving defibrillators throughout the country. To date they have donated in excess of 150 throughout Ireland to clubs and organisations.
Application and sponsorship forms to register for the 10k run can be obtained from the website www.thecormactrust.com or by calling Cormac Trust secretary Marian Kelly on 0 (+44) 77188 37939. Entries cost £10 each. There will also be a pre-event registration on the Friday night from 7-9pm in the Eglish Sports Hall. The race starts at 3.00pm.
back to top

Ulster Championship Programmes available to Purchase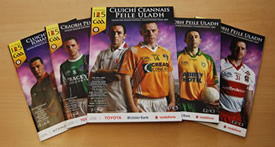 Once again, Ulster GAA has raised the bar with the quality and content of their Championship Programmes, and these are a must for any budding programme collectors.
The Ulster Senior Football Championship Programme will be of particular interest as it is a bumper 100 page edition packed full of facts, figures, articles, photos and information.
The special Ulster Finals programme coincides with the Ulster Council's GAA 125 celebrations and contains historical articles and photos for each of the 9 Counties of Ulster.
To purchase any Ulster Championship Programmes, contact Stephen Donnelly, stephen.donnelly.ulster@gaa.ie or phone 028 (048) 3752 1900.
back to top

Derry GAA in Schools Programme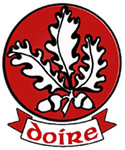 There are 6 coaches within Derry, covering 62 maintained schools, 4 Irish medium schools, 3 controlled, 2 integrated, 2 nursery and 3 special schools.
Gaelic Start Programme:
All Derry coaches were involved in delivering a coaching seminar in Limavady. U8 coaches throughout the county were invited as well as school teachers. The workshop was to give coaches and teachers more ideas for warm ups, games and we displayed 16 fundamental stations for them to try.
Following on from this the coaches organised, through club/school links, Gaelic Start Programmes in Steelstown GAC and Kilrea GAC.
back to top

Information Night for Club Treasurers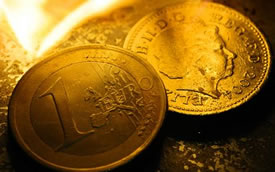 Ulster GAA has organised information nights in each of the Six Counties for club treasurers to find out information on CASC and other funding opportunities.
It is hoped that these evenings will be mirrored in the other 3 Counties in Ulster when funding is made available from the Irish Government and Ulster GAA will continue to keep those counties up-to-date.
Club Treasurers should put their County night into their diary now as these are very important and useful information evenings:
"Fundraising in the Club" Nights:
Tuesday 8th Sept - Tyrone, 7pm, venue TBC
Thursday 10th Sept - Down, 7pm, venue TBC
Tuesday 15th Sept - Armagh, 7pm, Ceannaras, Athletics Ground
Thursday 17th Sept - Antrim, 7.30pm, venue TBC
Thursday 24th Sept - Fermanagh, 7.30pm, County Office, Brewster Park
Tuesday 29th Sept - Derry, 7pm, venue TBC
back to top

Ulster GAA Irish News Club and Volunteer Conference 2009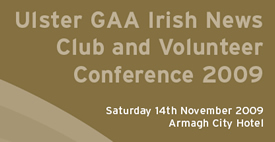 Developing Volunteers, Stronger Clubs and Better Communities
Leaving a legacy for the GAA 125th Anniversary Year
Armagh City Hotel - Saturday 14th November
Keynotes and Seminars on:
Funding Opportunities
Officer Training and Support
Club Facility Development
Promotion of the Language, Culture and Heritage
Working with Public Agencies
Diversity and Community Outreach
Club Maith
Marketing and GAA Branding
ICT (New GAA E-mail System and Membership System)
Communications and Public Relations
Club Planning
Club Finance and Fundraising
Health, Wellbeing, Alcohol and Substance Abuse
This Conference is focused on club level officials and each club is entitled to five places each. Over the last two years demand far exceed capacity so club officers are advised to book early
Costs £20/€25 per person
(SPECIAL OFFER: When a club books four places in the conference they receive the fifth delegate place for free - available to all clubs who book before 1st October 2009)
To register for the conference e-mail conference.ulster@gaa.ie or Contact Maura Kelly on 02837517180
This year the conference will have an exhibition room for range of organisations and companies interested in linking with the GAA if your organisation is interested in talking an exhibition stall please contact Ryan Feeney e-mail ryan.feeney.ulster@gaa.ie Telephone: 02837517183
For more information and regular updates on the 2009 conference, view www.ulster.gaa.ie
back to top