Antrim make it 9 in a row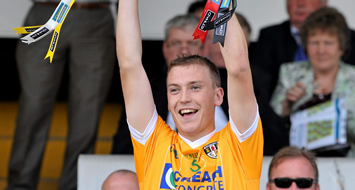 Ulster Senior Hurling Championship Final:
Antrim 4-22 Down 1-12
Antrim made it nine Ulster GAA Hurling Senior Championships in a row as they sauntered past Down to triumph by 4-22 to 1-12 in the provincial final at Casement Park on Sunday.
Leading by 18 points at half-time, the home side were always in control of this game, the only they had to play in their home province this year due to also competing in Leinster.
This was the perfect way for the Saffrons to warm up for next week's qualifier fixture against Carlow at the same venue, and there was absolutely no sign of complacency from Dinny Cahill's side.
Saffrons lift Minor Title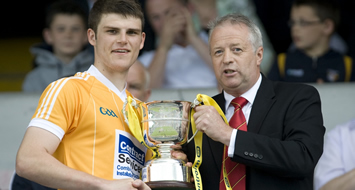 Ulster Minor Hurling Championship Final:
Antrim 2-19 Armagh 0-10
Antrim eventually got the better of Armagh to seal a fifteen point win in Sunday's Ulster Minor Hurling Championship final at Casement Park. The boys from the Orchard county had beaten Antrim in the Ulster league earlier in the season and they gave a very good account of themselves for long periods of this game but in the end they were undone by the scoring power of Antrim corner-forward Ciaran Clarke who hit 2 goals and 10 points in a man of the match display.
Antrim started well and were 0-4 to 0-0 ahead after fifteen minutes with Clarke scoring all four. However once they found their feet Armagh began to grow in confidence and with centre-forward Conor Corvan in excellent form they hit back to level the game by the twenty-first minute with three points from Corvan and one from James King.
Ulster Football Finals Venue Confirmed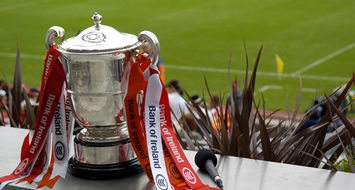 Following a meeting of the Ulster Council GAA Competitions Control Committee, the venue of the 2010 Ulster Senior & Minor Football Championship Finals has been confirmed as St Tiernachs Park Clones.
On Sunday 18th July Tyrone and Monaghan will clash in the Ulster Senior Final at 2pm while Tyrone will face the winners of Armagh and Cavan in the minor decider at 12pm.
On Ulster Final day, the 1985 Monaghan team that won the Ulster Final will be recognised along with the historic Down team of 1960.
The second Minor Football Championship semi final between Armagh and Cavan will take place on Sunday 4th July in Clones also, with a 7pm throw in.
Farney to face Tyrone in Final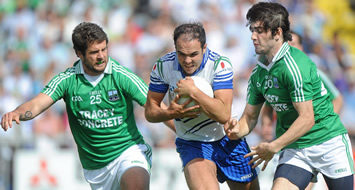 Ulster Senior Football Championship Semi Final:
Monaghan 0-21 Fermanagh 2-08
Monaghan are into their first Ulster GAA Football Senior Championship final in three years after they recorded a comfortable 0-21 to 2-8 victory over Fermanagh at Kingspan Breffni Park on Sunday afternoon.
The Farney Men were always too strong for their opponents, who had not lost to Monaghan in the championship since 1968, and a strong first-half performance laid the foundations for this win.
Playing with the strong breeze, Monaghan, who kept regular full-back Darren Hughes in the goalkeeping role he filled in the win over Armagh, needed to make an impression in the opening period and they did that, using the elements to good effect to open up an 0-8 to 0-3 lead inside 24 minutes, with Paul Finlay shining for them.
Red Hands defeat Down to Reach Ulster Final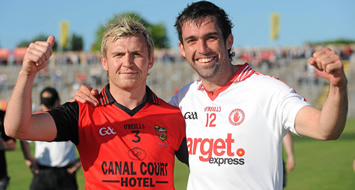 Ulster Senior Football Championship Semi Final:
Tyrone 0-14 Down 0-10
Tyrone staged a brilliant comeback to beat Down by 0-14 to 0-10 in the Ulster GAA Football Senior Championship semi-final at Casement Park.
The Red Hands were 0-8 to 0-4 down after 19 minutes, but they kicked six successive points to lead by two at the break and they produced a superb display after the break to restrict Down to just two points.
The first half was a wonderful exhibition of all that is good in Ulster football. Tyrone - and Down to a certain extent this year - have been criticised for playing overly defensive football in the past, but 18 points in the first 35 minutes was proof that both sides were intent on playing open, attacking football.
Feile Peil na nOg headed for Derry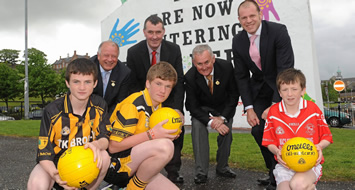 The 29th Coca-Cola GAA Feile Peil na nOg finals will take place in County Derry this year from Friday 2nd through to Sunday 4th July. The organising committee are expecting approx 15,000 people to come to Derry city on Friday night to witness the parade of all the players, mentors and club colours and banners that traditionally marks the opening of this prestigious event.
The event will see 160 under 14 football teams take part, including numerous visiting teams, along with their mentors, parents and family members who will visit the county, and stay at one of the 38 football clubs in Derry, or host clubs from neighbouring counties. A record seventeen ladies football teams from Derry will also host and participate in this year's event, evidence of the Feile fever that has gripped the county.
Poc Fada Uladh 2010 Report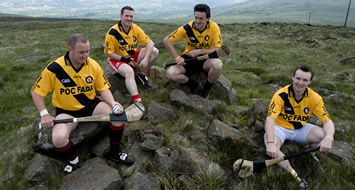 It was sun, fun and long pucks all the way at Divis Mountain in Belfast as many of Ulster 'big hitters' took to the hills in the O'Neill's sponsored Poc Fada Uladh 2010.
The weather couldn't have been better with sunshine and little or no wind giving excellent conditions for the competitors to post great scores. Competitions took place in Senior, Under 16 and Over 40 Hurling and Senior and Under 16 Camogie. Ulster Cancer Foundation supported the event and were on hand to issue sun screen to all the competitors, spectators and local walkers who were out to enjoy the summer sun in the Divis and Black Mountain.
The event, which has been played annually over Carn Togher in the Sperrin Mountains, County Derry, was switched to the Divis Mountain for the first time. This proved to be a good decision with the majority of competitors giving the Belfast venue the thumbs up, and Ulster GAA Officials also gave the venue their backing by vowing to return in 2011. Divis at 478 metres (1,562ft) and Black Mountain at 390 metres (1,275ft) form the dramatic backdrop to the city of Belfast. The mountains were formerly used as a shooting range by the Ministry of Defense and were first open to the public in June 2005, finally giving the people of Belfast access to the mountains.
GAA Clubs seeking funding must apply for Club Maith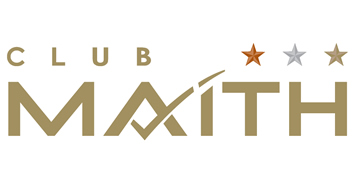 Ulster GAA is urging clubs, who are hoping to apply for any government funding, if any becomes available, to apply for Club Maith Accreditation.
As clubs will be aware, since the Places for Sport Fund closed in 2009, high level negotiations have been ongoing between Ulster GAA and Government Departments.
Although there is no confirmation of capital funding available at this time we will advise clubs as soon as we are in a position to do so.  We would remind all clubs that 'state of readiness' will still be a key criteria if and when the funding situation improves.
We are advising clubs to apply for the Club Maith accreditation as this may become a future requirement of any funding.
New Accents on the Pitch in Newry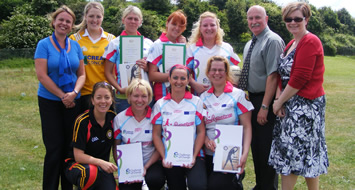 Yesterday (Tuesday 22nd June 2010) saw the final day of the Ladies Gaelic Football Gaelic4Mothers programme in Newry in conjunction with the Peace 3 Challenge of Change Project and Newry & Mourne District Council.
Running for six weeks, the project brought together mums from the Newry area to learn the basic skills of Ladies Gaelic while at the same time meeting mums from different ethnic backgrounds to themselves. As an added bonus to the programme the Ulster GAA added a Well Woman message to the programme where each week the mums were given advice on health issues such as healthy eating, smoking, and cancers.
Speaking of the success of the programme Sheena Tally, Ladies Gaelic Football Development Officer for the Ulster GAA and organiser of the programme said "Working with Challenge of Change and Newry & Mourne District Council on the Gaelic4Mothers programme gave us the opportunity to reach out to the ethnic minority populations in Newry and give them a taste of Gaelic Games."
Live to Play Jersey now available to purchase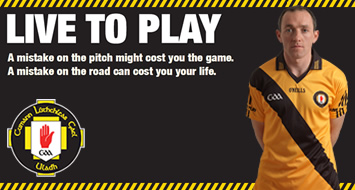 The newly commissioned Live to Play 'seat-belt' Ulster jersey is worn by all the players involved in this campaign, strongly reinforcing a Road Safety message through the design of the Black and Amber of the Province.
Ulster GAA have teamed up with O'Neill's to make the Live to Play jersey available for purchase at www.oneills.com
All proceeds generated from the sale of the jersey will go back into the Live to Play campaign to support delivery of the programme across Ulster.
To buy your jersey, follow the link below:
- Buy a Live to Play Jersey
Campa Chormaic 2010 Launched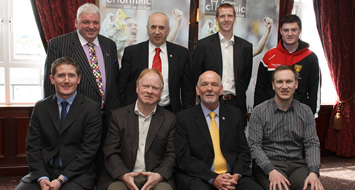 The 2010 Campa Chormaic was launched this year by hurling giant, Henry Shefflin and the rising star of Co Down football Martin Clarke at the Canal Court Hotel.
Now in its 6th year the Campa Chormaic was set up in memory of Tyrone footballer Cormac McAnallen who died of a rare heart condition. The Camp is aimed at 9-16 year old boys and girls and offers them the chance to learn Irish culture and language and participate in football, hurling and camogie.
2010 sees the Camp move into Co Antrim and Co Derry following the successful Co Down Camp last year.
'Campa Chormaic was originally set up in Brantry, Co Tyrone and last year was the first time we had taken the camp outside of Tyrone.' Said Paul McAnallen.
GAA Director General commends Belfast plans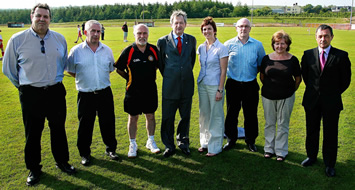 GAA Director General Paraic Duffy recently took time out of his busy schedule to visit Lamh Dearg Club in Belfast where he met the Belfast Urban GAA Committee which has responsibility for the implementation of the strategy to develop Gaelic Games in Ireland's second City.
At the meeting Pauric Duffy acknowledged the work undertaken by the Committee to date and reiterated the strategic importance of developing Gaelic Games in urban areas. This is a priority for the GAA and he noted the support of Central Council for the work being carried out in Belfast.
In addition to addressing facility and infrastructure needs within the City, the coming together of the Committee and the associated initiatives provides a united focus on the development of the GAA in Belfast and provides a new forum through which clubs can communicate, share, learn and contribute.
Gaelic-4-Mothers hits West Belfast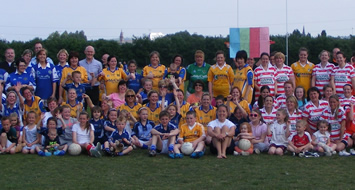 A sun drenched Naomh Gall pitch in West Belfast played host to the Ulster Gaelic4Mothers Blitz on Saturday past.  Sixty mums from six different teams across the province came together to play non-competitive games against each other. In a day of many laughs and lots of banter the rules were simple "Go out and enjoy yourself! Anyone being too serious will be asked to leave the pitch!"
The players certainly didnt disappoint the many spectators who turned up to cheer them on. Husbands, mothers, children and indeed grandchildren could be heard along the sidelines urging the players on in what was a great family day out. Organiser Sheena Tally spoke of the great atmosphere "Its great to see so many families here today enjoying the craic. Normally its the mums on the sidelines cheering on their husbands and children, but today its their turn to shine and they are definately doing that!"
Founding Fathers Honoured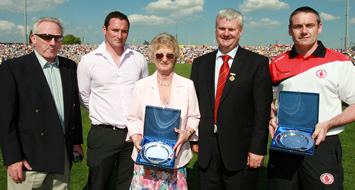 Comhairle Uladh honoured two of its founding fathers at the Antrim v Tyrone Championship game in Casement Park: Michael V. O Nolan (Tír Eoghain) and George Martin (Aontroim), the first Leas-Uachtarán and Uachtarán respectively.
Rugadh Micheál B. Ó Nualláin in aice leis an Ómaigh, sa bhliain 1875. Bhog a mhuintir go Béal Feirste nuair a bhí sé óg. Sna 1890idí d'fhreastail Micheál ar Choláiste Naomh Maelsheachlainn agus ar Ollscoil na Banríona, áit a cáilíodh é le B.A. sa Léann Clasaiceach. Ceapadh é oifigeach cánach sa státseirbhís i 1897. Timpeall 1900 bhog se go dtí an Strath Bán. Chuaigh sé isteach i gConradh na Gaeilge, agus mar a dúirt a mhac Ciarán, 'chaitheadh sé na hoícheanta ag múineadh Gaeilge, sa bhaile féin agus i dtrí nó ceathair d'áiteanna eile'.
GAA promotion of Sun Safety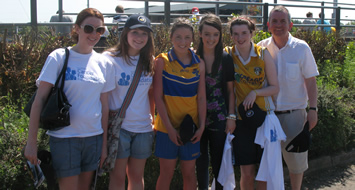 Ulster GAA has teamed up with Ulster Cancer Foundation to promote sun safety during the sun-drenched Championship season.
Ulster Cancer Foundation has kindly provided sachets of sun cream at Ulster GAA Championship matches and the sun safety campaign was also brought to Divis Mountain in Belfast during the 2010 Ulster Poc Fada.
The message in these hot, sunny days to: regularly apply sunscreen, wear a hat and drink plenty of water is being heard loud and clear by Gaels across Ulster.
At the GAA Cúl Camps this message will once again be pushed to ensure that children and young people are aware of the dangers of exposure to the sun.
Facebook 'friendly' Ulster GAA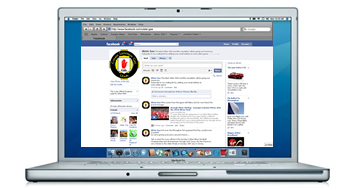 Everyone seems to be on Facebook these days and Ulster GAA is no different. We've been building a service for followers since January which has resulted in nearly 5,000 friends of the Ulster GAA Facebook page. It's part of a combined social media initiative which includes videos on our YouTube channel and Twitter.
Exclusive video footage is gathered, edited, uploaded and shared on these platforms, as well as on the Ulster GAA website. In recent weeks, the reports have highlighted the superb work done by Gaelic4Mothers and Special Needs Gaelic Football, in addition to focussing on Championship games.
The appearance by Armagh minor hurlers in their first Ulster Final in 77 years features this week, while the first interview with Uachtarán Chomairle Uladh Aogán Ó Fearghail on the decision to take the Ulster Football Finals to Clones was made available to Ulster GAA web followers on Sunday evening.
Belfast Festival of Gaelic Games well underway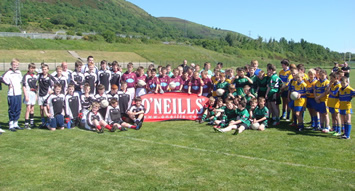 The Belfast Festival of Gaelic Games is well underway and is already proving to be a very worthwhile and enjoyable experience for young people in Ireland's second City.
The Festival of Gaelic Games aims to promote Gaelic Games to young people who live in Belfast City while at the same time giving them something positive to do with their time on these sunny Saturday afternoons.
The Festival started on Saturday 19th June and will run until 21st August. The festival means that every Saturday during the summer school holidays the young people of Belfast will be able to compete in Gaelic Games, which will help develop their skills and increase their interest in the games.
Camogie gets on board the European Health and Fun Day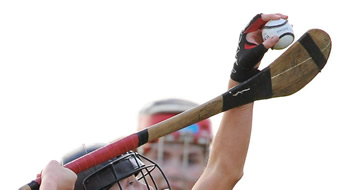 Camogie gets on board the European Health and Fun Day, with over 100 young Belfast camogs taking part in a special European health initiative.
A day of competitive games and fun took place on Sunday June 6, as the Whiterock Leisure Centre hosted the Euro Sport Health initiative Do Sport, Do Health. Putting Belfast in a league with Barcelona, Budapest and Cyprus, the initiative brought camogie clubs from across the city together to improve youngsters' health and give camogie a high profile boost.
Organiser Margaret Flynn, a member of the Belfast GAA Strategy Group, said "Camogie is still a popular sport in Belfast and is currently experiencing a re-birth, spearheaded by the Belfast Strategy Group.
Down host 'Game of 3 Halves' FUNdamentals day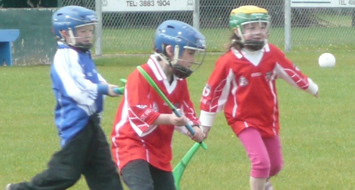 As part of the DENI sports in school programme the Down coaches organised a Summer project 'Game of 3 halves' FUNdamentals day to promote the ongoing work being done in the primary schools within County Down.
The event ran the week 10-14th May covering Newry, Tullylish, Downpatrick, Belfast, Kilkeel areas, with over 530 children participating in the event.
The event was organised to help promote GAA games within each area, to help maximise participation of Gaelic Games in FUN and enjoyable capacity through games of Gaelic Football, rounders and camogie.
It was a great event, with all participants including teachers thoroughly enjoyed the abundance of skills that these young children displayed through a fun and most enjoyable GAA games.
Ulster 21 Players Honoured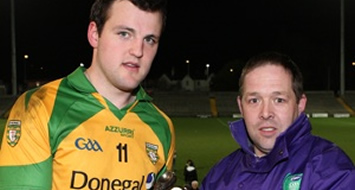 Congratulations to the three Ulster U21 players were shortlisted for the 2010 Cadbury Hero of the Future Award, namely: Michael Murphy, Donegal , Cavan footballer David Givney, and Donegal forward Leo McLoone.
Michael, David and Leo were three of 14 short listed players who excelled throughout the 2010 Cadbury GAA U21 Football Championship. The 2010 Cadbury Hero of the Future Award was won by Rory O'Carroll, from Dublin.
All nominees can be seen on www.cadburygaau21.com
Past winners, Colm O'Neill and Fintan Goold from Cork, Killian Young from Kerry and Keith Higgins from Mayo have gone on to represent their Counties at Senior level with distinction.
'Understanding Ourselves, Respecting Others'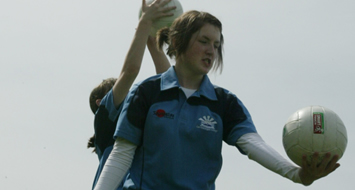 Carrickfergus High School is benefiting from Ulster GAA's 'Understanding Ourselves, Respecting Others' Programme.
Ninety Year 8 pupils, both boys and girls, were given a taster session of GAA coaching. All the children are from non-GAA backgrounds.
The session was hugely successful with the young people enjoying learning the skills of Gaelic Games.
The Programme is an extension of Ulster GAA Community Outreach and Good relations Programme which hopes to increase awareness and respect of Gaelic Games among those from non-GAA backgrounds while also respecting the culture and beliefs of participants.
Belfast Handball Development Squad presented with Polo-shirts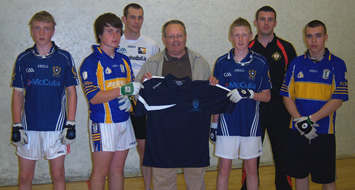 The first coaching session for the Belfast Handball Development squad has taken place the in Physical Education Centre at Queens.
The squad set up on the back of the Belfast Strategy is managed by one of Ulster's greatest handball players Charly Shanks from Armagh and who is ably assisted by Ulster GAA coach Shane McCann who is responsible for the co-ordination of the squad.
In recognition of this important project Antrim Handball provided the squad with complimentary O'Neills polo-shirts which were presented by chairman Seamus Graham. The polo-shirts are the first pieces of gear to bear the new Belfast Strategy logo.
New pitch a giant leap into the future for Castledawson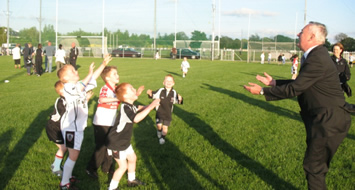 St Malachy's Gaelic Athletic Club Castledawson celebrated the official opening of their new pitch at Broagh Road recently in the presence of GAA President Christy Cooney, Derry Chairman John Keenan, County Development Officer Damian McKane, Sport Northern Ireland's Brian Mc Cargo, and Sean Henry Magherafelt District Council.
St Malachy's Chairman Sean Cushley said "Today the Castledawson Club has realized a long held dream. The Club now has outstanding facilities available for our local community. The new floodlit pitch will provide the club with more training facilities to assist its playing members. This evening also marks the opening of the car park which had been extended to assist spectators. St Malachy's is deeply indebted to Croke Park, Sport Northern Ireland, Ulster Council GAA, Magherafelt District Council, St Malachy's own Development Committee and the local community for their generous financial support which has made today's developments possible."
Siobhan O'Hanlon 7-A-Side Tournament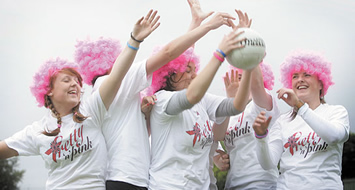 St Galls Ladies Football Club would like to extend an open invitation to the clubs of Ulster to take part in our annual 7's competition. Help us promote ladies football and increase breast cancer awareness on Saturday 31st July with a day of football, community spirit and good craic all in the name of a great woman who did so much in her short but very courageous life.
Date: Saturday 31st July 2010
Registration: 9.30am - 10am
Throw-In: 11am
Venue: St Galls GAC, Milltown Row, Belfast
Closing date for applications: Friday 16th July.
Entry fee: £50 per team
All applications should be sent to Emma Wilson (Secretary) - emma_m_wilson@hotmail.com / St Galls GAC, 12 Milltown Row, Falls Road, Belfast, BT12 6EU
What's Happening this Month - July 2010
We are adding a new section to our online newsletter to highlight key events and activities taking place across Ulster from month to month.
This edition we look forward to July 2010, when there is a full schedule of activity planned.
Download:
- What's Happening in July 2010 (Excel Document)
back to top