Cross claim fifth Club Title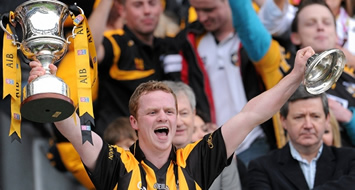 AIB GAA Football All-Ireland Senior Club Championship Final
Crossmaglen Rangers 2-11 St Brigid's 1-11
Crossmaglen Rangers claimed their fifth AIB GAA Football All-Ireland Senior Club Championship with a 2-11 to 1-11 defeat of St Brigid's at Croke Park.
It was a victory fashioned thanks to true Orchard County grit, as Cross' returned to the pinnacle of Club football for the fist time since 2007 with a doughty performance against a Brigid's side that was overly-reliant on the excellent Senan Kilbride.
Kilbride kicked 0-8 of the Roscommon champions' total, but he was frequently ploughing a lone furrow in attack, whereas Cross' had match winners in both Oisín McConville and Jamie Clarke.
Clarke scored 1-3 from play, including the crucial goal after 39 minutes, when he latched on to a breaking ball, shimmied through a crowded goalmouth and delivered what proved to be the knockout blow.
19th MacRory Title for St Colmans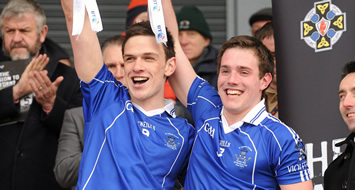 BT MacRory Cup Final
St Colman's Newry 2-9 St Patrick's, Dungannon 2-8
The 2011 BT MacRory final will be remembered for 2 superb goals from Australia-bound Caolan Mooney, as well as some excellent team play from both sides.
Mooney illustrated the huge loss he will be to Down and to football in general when he departs for Collingwood in the summer with 2-2 from play, his goals coming at pivotal points in this superb contest.
The Academy had opened brightly and led 0-4 to 0-1 at the end of the first quarter. St Colman's needed to get a grip of the game.
Jerome Johnstone played Mooney in on the left wing. A fisted point was an option, but the Rostrevor clubman wanted a goal and he stepped inside to drill it to the top corner of the net.
Ulster GAA welcomes Stadia Investment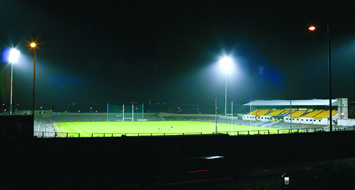 The Ulster Council GAA welcomes the statement made by the Minister for Culture Arts & Leisure Nelson McCausland MLA which includes a commitment by the NI Executive for a capital envelope for strategic and regional sports stadia development. This confirms the existing commitment made by the First Minister Peter Robinson MLA and deputy First Minister Martin McGuinness MP MLA on the 8th April 2009 to meet the strategic needs of the three largest governing bodies of sport, namely Ulster GAA, IFA and Ulster Rugby and we are grateful for their continued support.
In particular Ulster GAA welcomes the commitment of Capital Funding for the re-development of Casement Park, Belfast in order to meet the GAA's Strategic Stadium needs.  We also look forward to exploring the potential of other future funding programmes to meet other GAA infrastructure needs.
Minister Ruane announces DENI Funding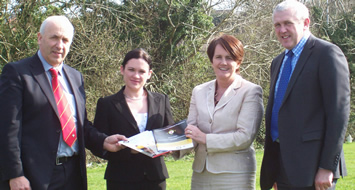 Education Minister Caitríona Ruane has announced an extension of funding for the GAA Schools Coaching Programme.
The funding totaling £6million is for both soccer and Gaelic games coaching in local primary schools. 32 GAA coaches and 24 IFA coaches currently deliver training for over 33,000 children in 551 primary schools across the north of Ireland. The new funding will see the programme sustained over the next four years.
Making the announcement, the Minister said: "I introduced the Primary Sports Programme in 2007 to help improve the health and wellbeing of our children and encourage them to embrace a healthy lifestyle from a young age.
"Getting involved with sport is an excellent way of achieving this. Both Gaelic games and soccer offer many opportunities for young girls and boys to have fun and keep healthy. Not only does such activity tackle and prevent obesity, but it also helps children focus and learn better during class time."
Minister Attwood announces Extension of Funding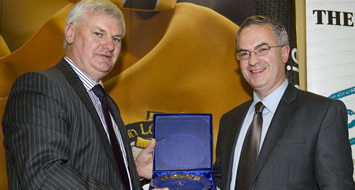 Minister for Social Development Alex Attwood has announced a one-year extension of funding for Ulster GAA in partnership with City Church Belfast, the Church of Ireland Diocese of Derry and Raphoe and Voluntary Arts Ireland in his Department's cross-border volunteering project.
The Project was initiated in 2008 by the then DSD Minister Margaret Ritchie in partnership with the Department for Community, Equality and Gaeltacht Affairs in the South to promote volunteer work across the island of Ireland. Funding was initially for three years but Minister Attwood has now confirmed that his Department will extend that funding for a further year.
Ulster GAA has a staggering 250,000 volunteers across Ulster and the GAA in across the whole of Ireland has 1 million volunteer members.
Ulster GAA Official participates in the American Management and Business Internship Training Program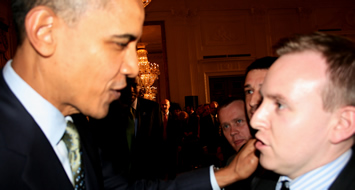 Ulster GAA Head of Community, Strategy and Public Affairs Ryan Feeney returned on Saturday 26thMarch after participating in the prestigious AMBIT course (American Management and Business Internship Training Program). The 13 day programme is organised by the US State Department, through the American Consul to NI, the International Fund for Ireland and NICVA (NI Community and Voluntary Action). The project brings together a range of Community leaders from several organisations within the Community and Voluntary Sector and this year Ulster GAA was represented alongside organisations such as Extern, PSNI, Community Relations Council, East Belfast Alternatives, New Lodge Arts, NI Association for Mental Health and the Chartered Institute of Housing.
The Programme spent time meeting community groups and civic leaders in Baltimore, Washington DC and Philadelphia who focus on projects that involve community capacity building, housing, fundraising, faith based initiatives and community development.
Maghera win O'Keefe Cup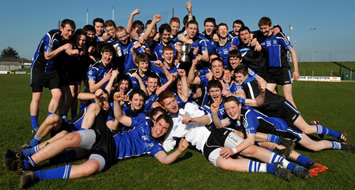 All-Ireland Colleges (O'Keefe Cup) Hurling Final:
St Patrick's Maghera 0-14 St Raphael's Loughrea 0-11
The O'Keefe Cup will stay in Ulster for a third year in a row after St Patrick's Maghera defeated St Raphael's Loughrea in Saturdays final at Navan. Maghera lead early on despite playing against the breeze and although Loughrea pulled level St Patrick's scored two more before half-time to lead 0-7 to 0-5. Loughrea had the better of the opening ten minutes of the second half and three points in a row had them in the lead but Maghera responded with substitutions and positional switches to take back control of a very tough, physical game. With the game going in to the final ten minutes St Patrick's showed remarkable fitness and control to limit Loughrea to breakaway attacks and although their shooting wasn't all it might have been 14 points were enough to guarantee the O'Keefe Cup would travel to St Patrick's for a second time in five years.
Feile Uladh 2011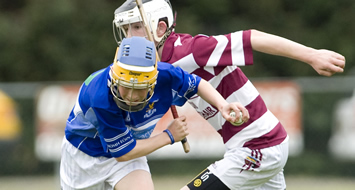 Clubs are invited to complete an Application form for Feile Uladh 2011.
Feile Uladh 2011, like 2010, will take place over 2 weekends, with the Group Stages taking place on Saturday 30th April on a regional basis, and the Hurling Finals taking place on Saturday 14th May in the Athletic Grounds Armagh.
Please note all Application and Player Registration forms must be completed and returned to Comhairle Uladh before 4.00pm on Friday 1st April 2011. Forms can be submitted either by post or email.
Please Also Note: Ulster Camogie will be organising the Camogie Sections and will contact Clubs with their application forms.
If you have any further queries please contact Kevin Kelly at kevin.kelly.ulster@gaa.ie
- Feile Uladh 2011 Application Form
Irish News Club & Volunteer Awards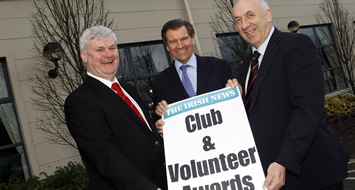 The prestigious Irish News Club and Volunteer Awards are back once again.
Now in its ninth year, the highly popular scheme aims to recognise the hard work and commitment given by volunteers in GAA clubs while also rewarding the clubs and schools who strive to meet the needs and demands of their communities.
For the second year running, there will be a special category for urban clubs as it's in line with the GAA's plans for Urban Development- a policy also adopted by the Ulster Council.
The recent successes of Antrim and Down teams is also creating renewed interest in Gaelic Games in urban areas.
The awards are backed by the GAA's Ulster Council, in conjunction with O'Neills Sportswear, the Wellington Park Hotel and Cardiac Risk in the Young.
Scór Sinsir Ulster Final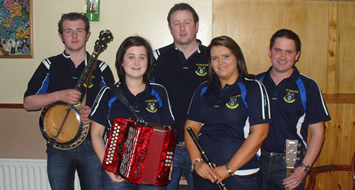 The Ulster Finals of Scór Sinsir were held in Abbey CBS, Newry on Saturday 12th March 2011.
The competition was once again of a superb standard, and all the spectators were treated to a great evening's entertainment.
Congratulations to all the winners, and good luck as they go on to the All Ireland Finals on Saturday 9th April.
Scór Sinsir Ulster Final Winners:
Rince Foirne: Coill an Chlochair, Tír Eoghain
Amhránaíocht Aonair: Máire Ní Chonaighle - An Baile Nua, Fear Manach
Ceol Uirlise: An Droim Mór, Tír Eoghain (Pictured)
Aithriseoireacht: Niamh Ní Dhaimhín - Carraig Chrupáin, Ard Mhacha
Bailéad Ghrúpa: Coill an Chlochair (Naomh Mhuire), Tír Eoghain
Nuachleas: Seán Mac Diarmada, Muineachán
Rince Seit: Scairbh na gCaorach, Muineachán
Tráth na gCesit: Bréadach, An Dún
Ulster Ladies win inaugural Schools Inter-Provincial game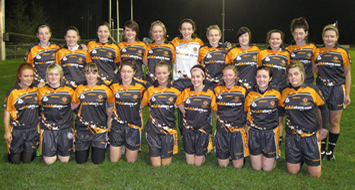 A combined total of 2-13 from Geraldine Mc Laughlin and Caoimhe Mohan helped Ulster to victory over Connacht in the inaugural Schools All Star game played in Mullahoran on Friday 25th March. Whilst Ulster may have won the game 4-20 to 3-13, the real winner was football. On the night forty school girls racked up as many scores, 37 of them from play in a wonderful high intensity game full of skill and passion.
Ulster edged the first half and went in at the break leading 3-7 to 2-8. Geraldine Mc Laughlin fired in two majors and Aine Canavan the third whilst for Connacht Roisin Leonard and Michelle Burke goaled. Between the sides they fired over 15 points, two of which were particularly brilliant. The first was scored by Ulster midfielder Aoife Lennon. She caught the ball cleanly from a kick out, took two steps and pointed from forty metres. The other stand out point was scored by Connacht centre back Emma Hansbury. She won the ball in her own defence and ran almost the full length of the field before unleshing a wonderful score.
Ulster Hurling Roadshow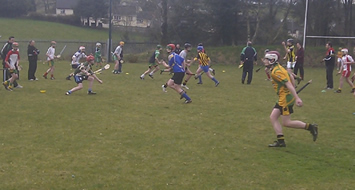 The final Ulster GAA coach education 'Road Show' was delivered to coaches from Tyrone, Derry, Donegal and Fermanagh at the Dromore Sports Centre, Co. Tyrone on Saturday 26th March.
The morning commenced with Ainle Ó Cairealláin, a sports scientist who currently works as full time Coach Development Officer to the Na Pairsaigh Club in Cork City.  Ainle's workshop focused on striking the sliothar and in particular how to equip players with a variety of striking techniques which can be used during a game.
Former Antrim Manager, Dominic McKinley, then 'tackled' the thorny issue of tackling in the game of hurling.  Coaches were challenged to look at the many tackles that can be made during games before Dominic brought his expertise to this area of player development.  Coaches were more competent of coaching the tackle by the end of Dominic's session.
Win a Live to Play Jersey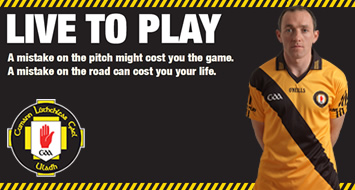 Ulster GAA are giving away FIVE Live to Play jerseys!
Many GAA members will recognise the Live to Play 'seat-belt' Ulster jersey which is worn by all the players involved in this campaign. The jersey design strongly reinforces a Road Safety message through the design of the Black and Amber of the Province.
For your chance to win this unique jersey, just follow the link below and submit your details.
Closing date for entry is Saturday 30th April.
If you aren't one of the lucky one, the jersey can be bought at www.oneills.com with all profits on sales being returned to the programme to enable the good work to be continued!
- Ulster GAA 'Live to Play' Jersey Competition
Eoghan Rua claim Camogie Title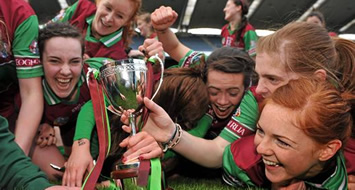 All-Ireland Club Intermediate Camogie Championship
Eoghan Rua (Derry) 3-8 The Harps (Laois) 2-3
A hat-trick of goals from full-forward Grace McMullan was the key contribution as Eoghan Rua made the journey from Coleraine count to win the All-Ireland club intermediate camogie title in fine fashion.
Gráinne McGoldrick weighed in with seven points, while her sister and team captain Méabh was a commanding presence at centre-back but it was McMullan's goals that turned the tide in Eoghan Rua's favour, when it looked like The Harps would add this championship to the three-in-a-row annexed at junior level.
The Laois champions began alertly with a brace of points from an Áine O'Mahony free and Angela Hanlon.
It took Eoghan Rua nine minutes to respond but two converted frees by Gráinne McGoldrick had the sides level.
Derry claim Dr McKenna Cup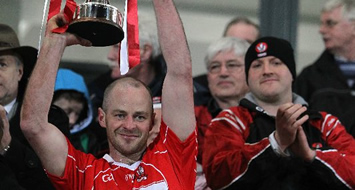 Barrett Sports Lighting Dr McKenna Cup Final:
Derry 2-12 Tyrone 2-11
It was a Barrett Sports Lighting Dr McKenna Cup final to savour, as Derry claimed a first title in 12 years in a thrilling encounter at the Athletic Grounds
Derry led by eight points at half-time, but had to come from behind to get the better of resurgent Tyrone.
The Oak Leafers needed a boost, after suffering a heavy NFL defeat at home to Laois last weekend, and this win over local rivals Tyrone should do the trick.
Some pre-match jostling led to Derry defender Gerard O'Kane picking up a booking before the ball was thrown in, after he tangled with Sean Cavanagh.
One-Off Training course for all NEW Club Officers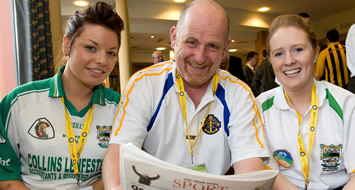 Ulster GAA has ran its Club Officer Training Programme out across all nine counties for Ulster. This has been a hugely successful and popular training course with a very high feedback rating from participants.
In addition to this some clubs have requested training for their NEW club officers and for those who did not attend last year's role specific training. Ulster GAA will therefore host a Provincial Training Session for all NEW Club Officers on Saturday 9th April from 10am to 1pm in Loreto Convent in Omagh.
This course is FREE and a complimentary lunch will be provided by Ulster GAA.
Please note, this course will be role specific training similar to what was run last year so anyone who attended last year's course should not attend this event. However all NEW officers in a NEW role in 2011 are expected to attend this training event.
Ulster GAA Needs You - Club Maith Facilitators Needed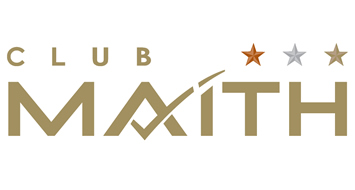 Club Maith is an accreditation scheme for clubs, encouraging best practice, and recognising the priceless work being carried-out by GAA volunteers across the country.
The profile of Club Maith has grown with an "Applying for Club Maith" workshop having been delivered in every county through Ulster GAA's Club Officer Training Programme. Clubs going through the process submit a Club Maith Portfolio which is followed-up with a Club Visit.
Ulster GAA are seeking enthusiastic gaels to become Club Maith Facilitators. The role of the Facilitator is to assess the Portfolio and carry-out a Club Visit for the Club to which they have been assigned. The Club Visit will last no more than two hours. Facilitators will work in pairs, and will not be assigned to any clubs within their own county.
Ulster Camogie Players Forum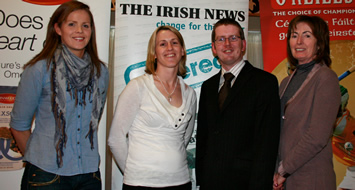 Camogie players and officials from right across Ulster and beyond gathered at the Balmoral Hotel on Monday night March 21st for the inaugural Ulster Camogie Players Forum.
Seven-time All-Ireland Senior Camogie winner and current National Director of Camogie, Mary O'Connor was the keynote speaker on a night which saw the first ever Forum for Women's Gaelic Games.
O'Connor addressed the Forum about the direction Camogie in Ulster is taking at present.
"It's important to talk about the standard of Camogie in Ulster - not just at inter-county level but also at club level" she said.
"It does certainly bring a contrast. When I started playing camogie in the mid-nineties Camogie was still 12-a-side at inter-county level."
President's Awards 2011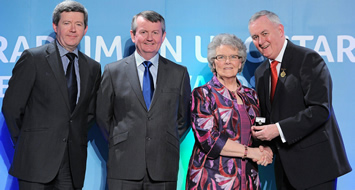 The GAA has confirmed the 16 winners of the Gradaim an Uachtaráin 2011 President's Awards ahead of a special Croke Park banquet this evening.
The annual winners are honoured as long standing GAA volunteers who have served the Association with distinction in their chosen field over a prolonged period
The recipients who have been chosen by Uachtarán Chumann Lúthchleas Gael Criostóir Ó Cuana have been drawn from across all strands of the Association and represent all codes and disciplines from the wider GAA family.
The GAA President paid tribute to those honoured by this year's scheme.
Donegal and Tyrone Unite Against Hate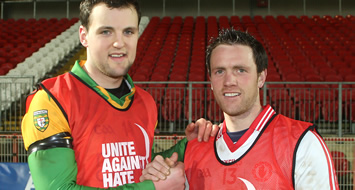 Ulster GAA continue to promote the Unite Against Hate message: that hate crime is wrong and we should not tolerate it within our communities.
A Unite Against Hate billboard campaign was launched in Stormont in mid-February. A mobile billboard travelled to large events through-out the province and was present at the Tyrone V Donegal National League game in Healy Park on Saturday 19th February. Both teams lent their support to the campaign by donning campaign bibs during their warm-up. Campaign supporters are Donegal's Michael Murphy and Tyrone's Martin Penrose pictured after the game.
More information about Unite Against Hate can be found at http://www.uniteagainsthate.org.uk/ or by contacting Maura Kelly at Ulster GAA.
Fundraising Cycle from Croke Park to Cappagh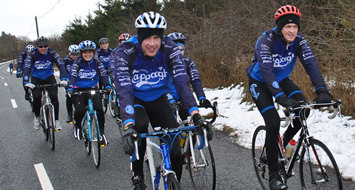 The Parish of Cappagh and the village of Killyclogher are still buzzing after one of the most momentous weekends in their history. Months of planning and practice had gone into preparing the cyclists and support workers as they attempted to cycle from Croke Park to Cappagh, a journey of almost 120 miles. The weekend also coincided with The Ulster Senior Scór Final and the club was very well represented there too.
After being waved off from Headquarters by Christy Cooney President of The GAA the one hundred and sixty plus group snaked their way along Jones Road, past Quinns Pub and led by Garda outriders made for Ashbourne and their first stop. After some quick refreshments the cyclists, now arranged in their training groups began the climb that would take them all the way to Hunterstown GAA County Louth for lunch. Through Slane and Collon, up hill and down, the mighty men and women of Cappagh cycled together providing support and sustenance to one and other as the first forty or so miles were completed.
New Identity for Ladies Gaelic Football in Ulster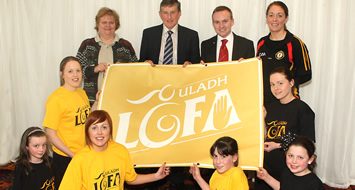 Ladies Ulster President Hugh Devenney was joined by Ryan Feeney from Ulster GAA to unveil the new crest that will now be used as the identity for the Ladies Gaelic Football in Ulster.
The process involved in coming up with the new crest began in October of 2010 when a focus group was established to look at the existing crest. Following financial support from Ulster GAA the focus group then took their brief to Laird Design who produced two crests for consideration. At the Ulster Convention in January this year all delegates present voted on the new crest that is to represent the Ladies Gaelic Football Association in Ulster.
As explained by Sheena Tally, Ladies Football Development Officer for Ulster GAA, "The crest decided upon presents the G of Gaelic as an elegant rendering of a female player gathering the ball at pace. The style of text maintains our celtic identity while the red hand links us to the rest of the GAA family in Ulster and makes us instantly recognisable."
Ulster GAA hosts American Students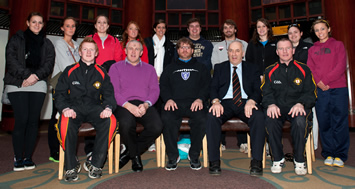 Earlier this month Ulster GAA hosted a group of American students from Belmont Abbey College in North Carolina.
The group of 10 students were visiting Ireland and were delighted to have the opportunity to visit the ecclesiastical Capital of Ireland - Armagh. It was in Armagh that the students teamed up with Ulster GAA Coaches for a tastier session of Gaelic Games. The groups were coached in the basic skills of football and hurling at Sherry's field in Armagh City by Ulster GAA Coaches Tony Scullion and Kevin Kelly.
The coaching session was followed by a tour of St Patrick's Cathedral and concluded out at the legendary Emain Macha (Navan Fort) - a site steeped in legend and folklore as the ancient seat of the Kings and Queens of Ulster and provides many interesting discoveries for the modern archaeologist.
Development Squad Coaches Training Day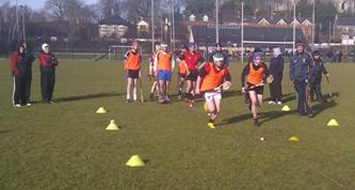 Ulster GAA recently organised a course to help develop the Provinces Hurling Development Squad Coaches. The course took place in Sherry's Field in Armagh and there were 30 coaches in attendance.
Ulster staff delivered a series of interactive workshops with Armagh and Down development squads. During these sessions the Development Squad Coaches were constantly challenged to observe the players and provide feedback to help the players to identify what they were doing and to question them on how they could improve their performance.
Workshops delivered included:
Striking
Catching
Tackling
Contesting the Ball
This was a challenging day for the coaches and it is hoped that the skills displayed on the day will be brought back and utilised when delivering sessions to the Development Squads at all age levels within each county.
2011 GAA Handball Irish 40x20 Nationals
The 2011 GAA Handball Irish 40x20 Nationals, sponsored by Ladbrokes, will take place in Wexford Venues over the course of the May Bank Holiday weekend Friday 29th April - Sunday 1st May 2011.
Exact venues for games will be confirmed following receipt of all entries with the main events and finals scheduled for the fantastic new 3-court complex in St. Joseph's, Wexford.
There will be a total of 19 grades of competition in the 2011 Nationals and, if they are required and depending on numbers, there will be a qualifiers weekend on Saturday 23rd and Sunday 24th April.
Once again the winner of the Mens and Ladies Open Singles events at the 2011 Irish Adult Nationals will represent Ireland at the US Nationals in Minessota in June, won 12 months ago by Paul Brady (Cavan, pictured) and Aisling Reilly (Antrim).
Cumann na mBunscol Uladh Handball Championships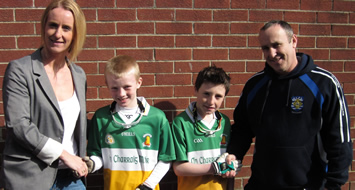 At the Cumann na mBunscol Uladh Handball Championships at the Rossa / St. Paul's complex in Belfast, it was Tyrone pair Cormac Munroe and Lorcan McBride (pictured), St Columbkille's PS, Carrickmore that lifted the first silverware of the day with victory in the final over Micheal O'Shea and Mark Coooper from Tannaghmore P.S. in Armagh.
The U11 girls' doubles went the same way as Eimear Kerr and Elizabeth McGarvey from Drumduff P.S. in Tyrone defeated Antrim's Good Shepherd's pair of Aoife Cunningham and Georgia Conlon.
In the boys' singles, Cailean Myles from Scoil Mhuire Monaghan BNS won the first of Monaghan's three titles on the day as he closed out a tight match with Marc McKenna from Good Shepherd in Belfast.
Energy Efficient Venues Funding
Ulster GAA aims to promote available funding pots for clubs and we can become aware of the following fund which could help your club improvement community venues. Below is full details of the fund, on what is eligible, how to apply and where to go to for more information. We hope you find this useful!
The Big Lottery Fund's Energy Efficient Venues Programme
The Big Lottery Fund's Energy Efficient Venues Programme offers Lottery cash to local groups to carry out improvements to their community venues so they can make savings on their heating and lighting costs and cut down on their spending.
Organisations can apply for two grant sizes through the Programme. Grants of £2,000 - £10,000 and grants of £15,000 - £50,000 are available for groups to carry out improvements such as double glazing, upgrading insulation, or installing a more efficient heating system.
Kille Collects Writers Award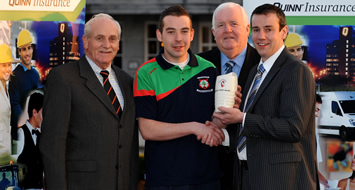 The GAA programme is not all about county action and that's a point firmly noted by the Ulster GAA Writers as portrayed by their selection of the winner of the Quinn-insurance/UGAAWA Merit Award for February.
Daniel Kille gets the nod after his superb display in helping Lisnaskea Emmett's win the All-Ireland Club Intermediate Championship title, at Croke Park, with an extra time win over St Joseph's Galway. The fleet footed attacker fired over nine points (although he was credited with only eight) in his team's historic victory, as well as, giving quite a number of assists for other scores.
"Winning this award is unreal," enthused Daniel (24). "It was also unreal playing at Croke Park and winning an All-Ireland final there. "I still find it a bit hard to believe that we did it. We never looked too far ahead during the championship and winning the All-Ireland title wasn't in our thoughts at the start of the season."
Irish language week in Armagh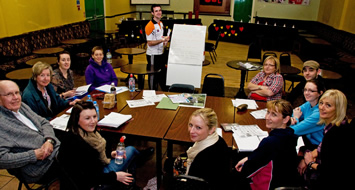 Irish language week got off to a fantastic start in County Armagh recently, with two hugely successful events taking place to encourage the use of the language. On Saturday 5 March, a series of intensive Irish language courses were held to cater for the growing demand for the Irish language in county Armagh. A total of 36 students enrolled in the classes which were organised for complete beginners, for intermediate level learners and for advanced level speakers of Irish. The classes, which were held at the Ceannáras at the Athletic Grounds in Armagh and in the social club at Na Piarsaigh Óga were enjoyed by all and the Culture Committee of the Armagh County Board and CAIRDE Teo would like to acknowledge the efforts of the three young local teachers, Caitríona Ní Aodha, Áinín Ní Eachaidh and Mícheál Ó Beagáin. We would also like to thank our County Board and the Pearse Óg club and Drumarg Community Association. Due to the success of this last series of intensive courses, the two organisations would like to arrange similar classes in the future, and if anyone is interested in taking part in future classes, you can contact Seán at Cairde in Armagh to be added to the mailing list for Irish language events in Armagh.
Trio of Gaelic Games at Casement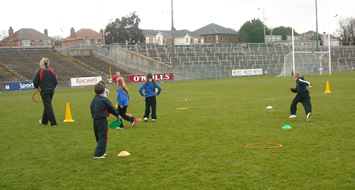 The inaugural 'Trio of Gaelic Games' in County Antrim, took place recently at Casement Park. The day was organised by the DENI coaches of Antrim and consisted of three coaching sessions followed by games. In each session the participating children received training in three different codes of Gaelic Games; Hurling, Football and Rounders.
Not only did the children thoroughly enjoy the games they were delighted to be playing at Casement Park, this proved to be a real treat for many aspiring Saffron Stars, and each child received a special certificate to mark the occasion.
This provided the children with an exposure to each of the codes and all involved thoroughly enjoyed themselves. Teachers and classroom assistants were also engaged in the coaching of the games which will in turn help them deliver our games when they return to their schools, especially in the coming months when sport comes to the fore in our schools.
U16 Derry Hurling Sevens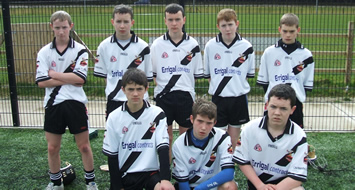 On Sunday 20th March the annual under-16 hurling 7s was held in Claudy. The games were played on Claudys excellent new 3G pitch facility which proved to be the perfect venue for the competition. 7 clubs in all took part, there were two groups with the top 2 teams from each section going into forward to the semi finals.
In the semi-finals Lavey proved too strong for Swatragh whilst Na Magha defeated Banagher. The final again was an excellent game of hurling with Lavey coming out on top against Na Magha on a score line of 4-5 to 1-5. Overall Lavey were deserving winners, they combined strong running and economical use of the ball throughout the day which other teams could not match. The winning team got a set of club Derry jerseys as the prize for the winning the competition. Congratulations to Lavey and well done to all the clubs who took part.
Pictured are the Kevin Lynchs team from Dungiven who took part in the competition.
Ulster U10 Indoor Hurling Blitz in Derry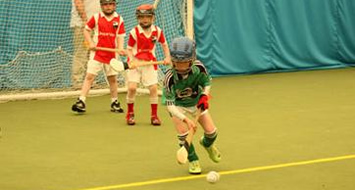 Despite the change in weather, which brought a fall of snow to many parts of Ulster, there was a great turnout of teams for the annual Ulster Under 10 Indoor Hurling Blitz. Once again the event was held at the magnificent Meadowbank Complex in Magherafelt, County Derry.
The event was played on nine pitches and involved 60 teams, which totalled 420 children playing hurling on the day.
Teams came from all parts of the Province but special mention must be made of the squad from Gweedore in west Donegal who ignored traffic warnings of snow to reach the venue and indeed they competed very well throughout the blitz.
This event brings to an end a series of indoor blitzes that were organised throughout Ulster during the winter period for Under 10 and Under 12 children. It will be Go Games from here on, for the children, as the weather improves for the spring and summer period.
Down Teachers Go Back To School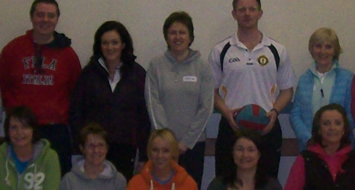 Department of Education Coaches, Ciaran Murtagh, Garreth Thornton and Macartan McKenna held a GAA Foundation Award on Thursday 24 February 2011, for Down Primary School Teachers.
The aim of the day was to develop teacher's skills and develop their confidence in delivering Physical Literacy and Gaelic Games within their school. Twenty teachers participated from schools across South Down and the surrounding areas.
The morning session was part theory and part practical. Each teacher was given a task card to organise progressive activities to develop the physical literacy skills (A, B, C, etc) appropriate to Gaelic Games and deliver it to the rest of the group.
Shared Education Day in Fermanagh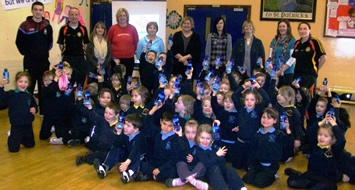 The children from St. Patraicks Derrygonnelly P.S, Derrygonnelly Controlled P.S and Killyhommon P.S Boho, have been working together as part of their Health and Fitness Shared Education Days. DENI Primary Schools Coaches Teresa McGirr along with her colleague Owen Mooney from Ulster Council organised and facilitated a Health and Fitness Fun day for nearly 50 Primary 1 and Primary 2 children.
The children worked together in teams with friends they've made from the different schools playing lots of fun games and learning about the important of eating healthy food and drinking water. To reinforce this each child received a bottle of water which was kindly donated by Beechvale Natural Water, Cavanacross, Enniskillen. This was a very enjoyable day in which all the teachers and classroom assistants took part along with the other coaches, thank you to all for making the day fun and a success.
North West Indoor Hurling U10 Competition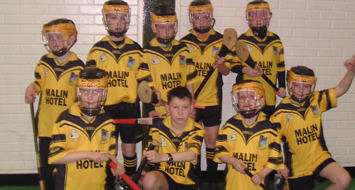 Over the past few weekends teams from Derry, Donegal and Tyrone have been taking part in the North West indoor hurling under 10 competition. The teams were hosted in 2 venues, LYIT in Letterkenny and Templemore sports complex in Derry City.
The games were all ground hurling only and played in a Go Games format with the main focus of the blitzes being getting the lads to enjoy playing and helping to develop their skills. 14 clubs in all took part, with the standard of hurling improving as the games went on.
A special word of thanks must go to Donal McLaughlin (Chairman Donegal Hurling Board) Noel Murray (Na Magha), and all of the various club coaches who helped to ensure that the blitzes were such a success. Many of the clubs participating will now take part in Ulster blitz in the Meadowbank this weekend so hopefully the North West competition will have prepared the lads for playing against teams from across the province.
What's Happening this Month - April 2011
We are adding a new section to our online newsletter to highlight key events and activities taking place across Ulster from month to month.
This edition we look forward to April 2011, when there is a full schedule of activity planned.
Download:
- What's Happening in April 2011 (Excel Document)
back to top