In the Coaching area, we outline the programmes and opportunities that will help you the coach along your coaching journey. In the Games area, we present the range of opportunities that exist and the relevant contacts. In the Performance area, we outline specific player, club and sport science support programmes designed to provide knowledge and advice in your context. Resources are constantly under review and include pdfs of coaching materials, coaching videos and relevant reports.
Better Coaches produce better players and the aspiration is to have better game experiences and spectacles for players and spectators. We are challenged through our programmes to present opportunities for our coaches at all levels to engage, contribute, learn, experience, reflect and put best practice into their environments. We all strive to be the best that we can be and provide a fun and challenging opportunity to our members.
Our drive is underpinned by the adoption of the Talent Academy and Player Development Review Committee Report 2019 and the implementation of the FTEM Player Pathway development framework into our systems thinking and practice.
Player Pathway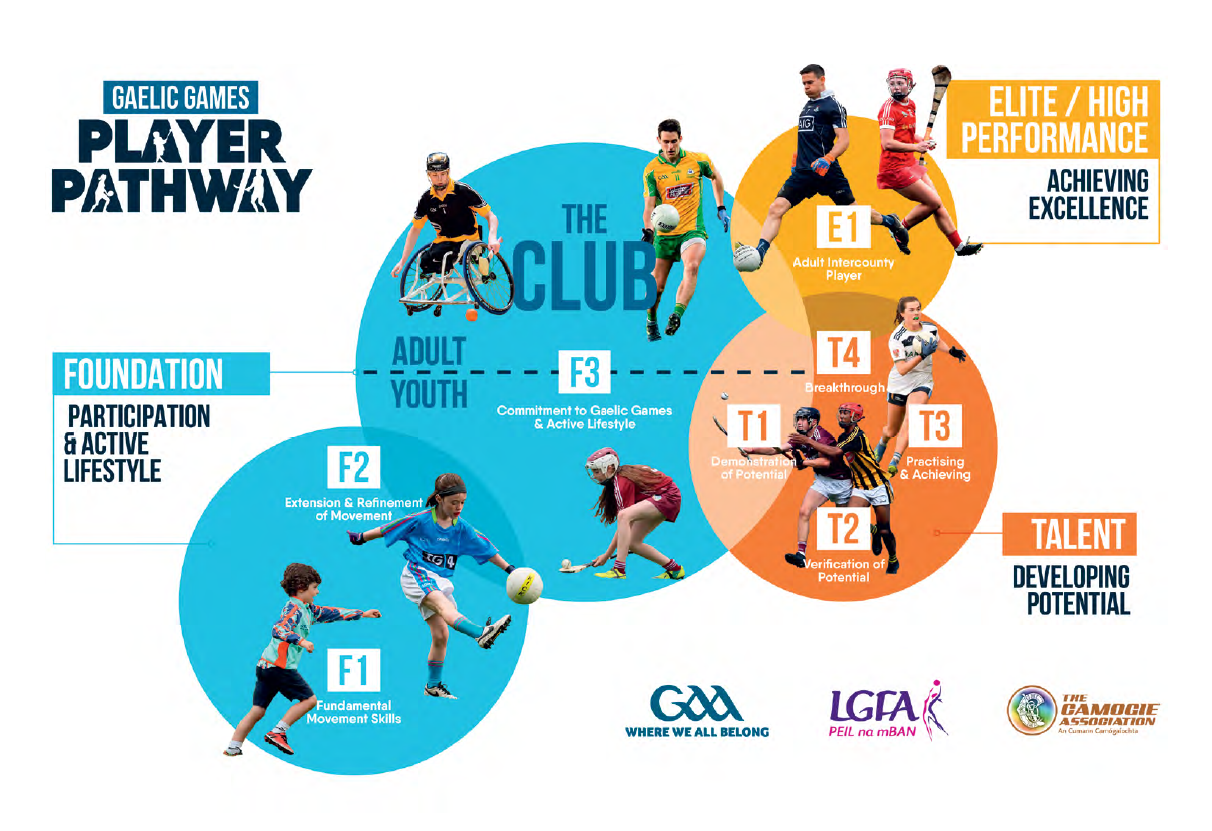 The Gaelic Games Player Pathway – Three Key Player Development Strands