Importance of AED Highlighted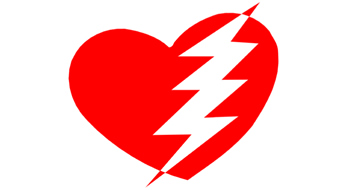 Following an incident on 1st August 2012 at a Club league game in Fermanagh in which an official took ill, the GAA in Ulster and Fermanagh wishes to publically acknowledge it's members efforts to emergency response.
Brookeborough GAA clubman Peter Boyle, a lifelong volunteer within the Association, was officiating as umpire at a Club league game when he took ill after the final whistle. He was immediately attended to by Brookeborough GAA and Aughdrumsee GAA Club officials, who successfully used the Brookeborough Club's defibrillator and emergency response techniques until the Ambulance Service arrived on scene. Peter remains in hospital but his condition improves each day.
Ulster GAA president Aogán Ó Fearghail said, "I have known Peter for many years as a lifelong GAA volunteer and I am pleased at his continued recovery from this incident.
"The successful use of the GAA's Club's defibrillator by trained Club personnel highlights the value of having this life saving equipment and trained personnel in the GAA Club environment.
"In the past number of years, GAA clubs in Ulster took the decision to purchase an Automated External Defibrillator (AED) in response to the heightened awareness around Cardiac Risk. While a defibrillator is only of value where the heart is in a 'shock-able' state, in these incidents it will increase the chances of survival and ultimately recovery."
The Ulster GAA, in conjunction with it's County boards and the Department of Health, Social Services and Public Services, conducted a pilot programme during the winter whereby AED training was offered to GAA clubs. 246 GAA members were trained through this pilot scheme, including members of the Brookeborough Club.
Fermanagh GAA chairperson, Patsy Dolan stated, "Ulster GAA and Fermanagh GAA wish to commend all Clubs who have a defibrillator in their possession, and to particularly note the efforts of those on duty in Brookeborough last week. This collective effort on the part of the GAA family reflects the steps being taken for the betterment of their wider community.
"I join with the entire GAA family in wishing Peter a full and speedy recovery."
Aogan O Fearghail – President, Ulster GAA
Patsy Dolan Chairman – Fermanagh County GAA