Ulster GAA recruiting volunteers for match-day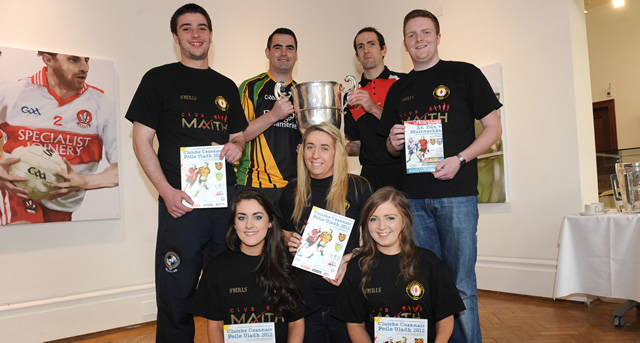 Ulster GAA would like to establish a group of young volunteers to be part of their Programme Sales and Customer Service Team for the 2013 Ulster Championships.
Ulster GAA President Martin McAviney said, "The GAA is all about volunteers and it takes an incredible number of volunteers for our Ulster Championship to include stewards, gate men, event organisers and pitch-side officials. We are now delighted to open a new recruitment drive for our Programme Sales and Customer Services team. This is an excellent opportunity for anyone interested in Gaelic Games to be part of the behind-the-scenes match day experience."
Volunteering with Ulster GAA offers people the opportunity to be into contact with a wider range of people than their experiences at school or University or work, and provides a perfect opportunity to help develop skills of teamwork, leadership and communication for the successful volunteers.
All these skills developed through volunteering are transferable to the work environment and will help those involved when it comes to applying for jobs, college or university. Anyone aged between 18-24 will also be able to record these volunteer hours to the GoldMark Programme.
Applications are open to all volunteers who would be available to offer their services at Ulster Championship games beginning on Sunday 19th May – 21st July 2013.
Anyone who would like to be involved please email fionntan.odowd.ulster@gaa.ie to register your interest or phone Fionntan on (028) 3751 7180 for more information.
Photo Captions: Pictured alongside Paul Durcan (Donegal) and Justin McMahon (Tyrone) are some of the young volunteers who will be part of the Ulster GAA Programme and Customer Service Team for the forthcoming Ulster Championship.