Ulster Further Education 7-a-side Football Blitz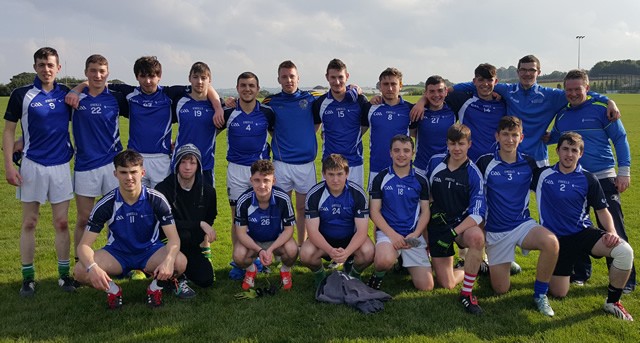 A very successful and enjoyable day was had at Mid Ulster Sports Arena on Wednesday 14th October as the Further Education Colleges from around Ulster competed in this men's 7-a-side football competition.
Twelve teams in total took part on the day, representing Southern Regional College Lurgan, South Eastern College Lisburn, South Eastern College Downpatrick, North Regional College Magherafelt, South West College Dungannon, South West College Omagh, North West Regional College Derry, Monaghan IT and Cavan IT.
Played in near perfect conditions, the football was of a very good standard, very competitive and featured some great individual and team performances.
There were three groups with four teams in each, playing a round robin format. The games were played on a straight ten minutes with no half-time interval. The best team in each group plus the best runner up then formed a strong group which played each other again in a round robin format. The next best teams in each group then formed an intermediate group and the remainder played in the third group allowing everyone to play against teams at the same standard of each other which allowed all teams to gain some sort of success on the day.
The feedback from the lecturers was very positive, with most stating the format of the competition was good as the smaller campuses were able to win games, and also take on the so called bigger colleges. Players also stated they had enjoyed the games and were in agreement the format worked as opposed to a knockout style competition.
Thanks to all who contributed to an excellent day, including the Mid Ulster Sports Arena staff, the referees and event co-ordinators.