New 'Danny Murphy Cup' for Ulster Under 20 Football Winners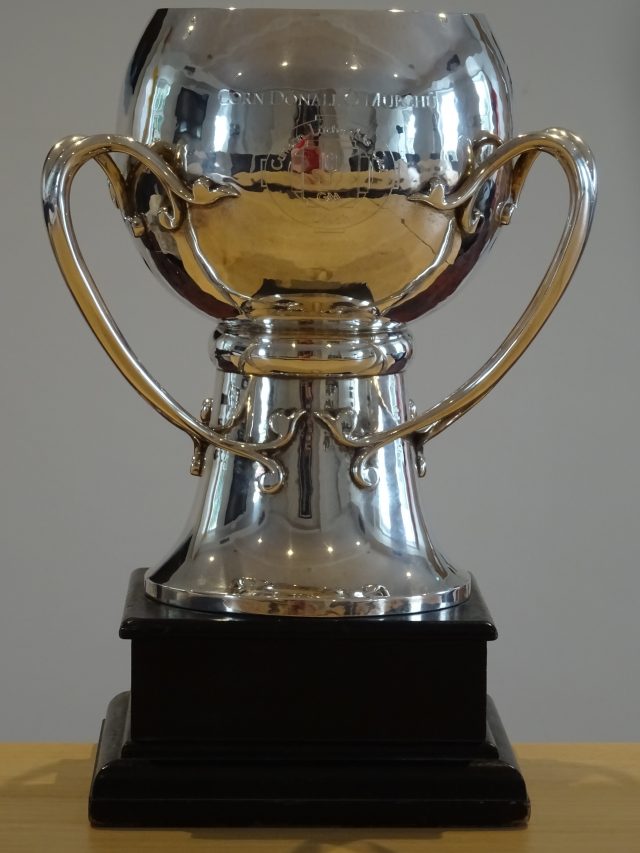 This year has seen the introduction of the Ulster Under 20 Football Championship, replacing the Under 21 grade, and Sunday's final will see a new trophy presented to the winning captain from Armagh or Derry.
Whoever wins on the day will write themselves into the history books of Ulster GAA, by becoming the first title holders of the 'Danny Murphy Cup'.
The new trophy commemorates the late Danny Murphy, who passed away aged just 67 in December 2016, while holding the Office of Secretary/Chief Executive of Ulster GAA.
A native of Burren in Co. Down, Danny made a significant contribution to the GAA in Ulster, Ireland and across the globe – through twinning partnerships, Danny was also a vital support strand to the GAA in Britain and Canada.
He was first elected to serve on the Ulster Council in 1981 as the Down GAA delegate to the Ulster Council. Throughout Danny's time on the Council he held every Officership possible – from PRO, Treasurer, Vice Chairperson, President and ultimately Secretary and Chief Executive Officer.
The cup has been very kindly donated by the Murphy Family in memory of Danny and will be officially presented to the Ulster Council just prior to the throw-in of Sunday's U20 Football Championship Final in Clones by members of his family.
The three-handled silver cup is an extremely rare piece of antique Irish silver in an Art Nouveau style, created by Sharman D. Neill of Belfast and hallmarked Dublin 1905.
The Ulster Council is extremely grateful to the Murphy family and thank them most sincerely for the very generous donation of the cup. We are confident that the Corn Dónall Ó Murchú will be cherished as part of our Gaelic heritage in Ulster and Danny's memory will live on for many years to come.