Cooney voted President elect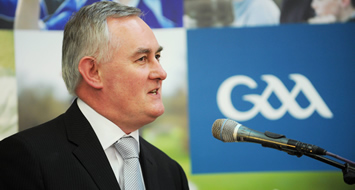 Cork's Christy Cooney is set to follow in the footsteps of Nickey Brennan as the next President of the GAA.
Delegates to GAA Congress 2008 in Sligo this afternoon gave Cooney their vote by a slender margin, picking up 172 first-preference votes, with Liam O'Neill in a close second polling 112 votes.
Meanwhile National Schools Chairman Sean Fogarty came in third place.
In all 310 delegates were entitled to vote.
Cooney will take the helm as GAA President in 12 months time.