3G Pitch Construction Programme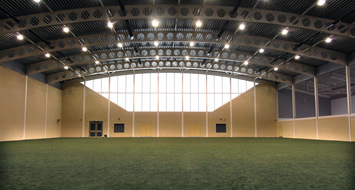 The Ulster Council of the GAA, in partnership with County Boards, is embarking on Phase 1 of its 3G Pitch Construction Programme in the Province. Phase 1 of this project will involve the development of a number of potential projects throughout the Province in 2008/2009.
Applications for inclusion on a select list for submission of tenders for Phase 1 and 2 are sought from specialist pitch contractors who are suitably experienced in the design and installation of 3G Pitch Systems for Field Sports.
Application Packs are available from the undersigned on request and must be returned to the address below before noon on Friday 8th August 2008.
Mr. Danny Murphy
Reference; SGP/08
Secretary,
Ulster Council GAA
8/10 Market St
Armagh
BT61 7BX

Email: tenders@ulster.gaa.ie