Ulster in all 4 Allianz NFL Finals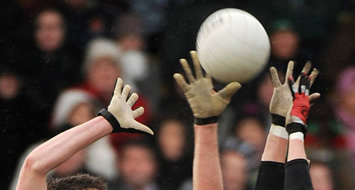 Ulster will be aiming for an unprecedented clean sweep as they have teams competing in all 4 divisional finals of the 2009 Allianz National Football League.
On Saturday 25th April in Longford, Antrim will take on Sligo for the Division 4 title and Down and Tipperary will do battle for the Division 3 crown.
The following day, Derry and Kerry will meet in Croke Park in a repeat of last year's Division 1 Final.  In the curtain raiser, Monaghan will play Cork with the Division 2 title at stake.
Saturday 25th April
Allianz GAA Football National League Division 3 Final
6.30pm:  An Dún  v  Tiobraid Árann @ Longford
Allianz GAA Football National League Division 4 Final
4.30pm:  Aontroim  v  Sligeach @ Longford
Sunday 26th April
Allianz GAA Football National League Division 1 Final
4.00pm:  Ciarraí   v   Doire @ Croke Park
Allianz GAA Football National League Division 2 Final
2.00pm:  Corcaigh  v   Muineachan @ Croke Park
—
Related:
– Allianz National Football League Tables (12/04/2009)
– Allianz National Football League Division 4 Table (19/04/2009)