GAA Club Conference 'Not to be missed'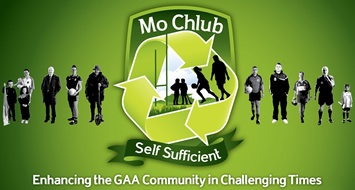 The fifth Irish News Ulster GAA Club and Volunteer Conference will be held on Saturday 29th October in the Armagh City Hotel.
This is Ulster GAA's flagship non-games event which is focused at supporting clubs, volunteers and community development right across Ulster's nine Counties. The Ulster Council supports over 250,000 volunteers working in 580 constituent GAA clubs and approximately 600 constituent educational units across the Province.
The theme of this year's conference is "Enhancing the GAA Community in Challenging Times" and it will provide club volunteers with an opportunity to hear from some of Ulster's Greatest GAA enthusiasts and will also provide a platform for club volunteers to air their views.
The focal point of conference this year will be a panel discussion 'Ulster GAA Talks Back' hosted by BBC presenter Lynette Fay and is sure to be a big hit with conference delegates as some of Ulster's best known and best loved GAA pundits, players and managers take to the stage to talk all things GAA in Ulster.
The ever-popular workshop sessions are back with club volunteers having the opportunity to tease out current issues.  There are four workshops which will be repeated once so that all delegates will be able to attend two workshops, including:
•             Enhancing your Place – Club Planning, Community Enhancement and Club Maith
•             Securing Sponsorship, Marketing and Fundraising in Recessionary Times
•             CASC, VAT and keeping the books. Saving by good accounting in the GAA Club
•             Recruiting, Retaining, Valuing volunteers at club level
The conference will also launch the revamped Irish News Club Call and the Ulster GAA Council will formally receive its 'Investing in Volunteers Award' from Sandra Adair from Volunteer Now, which the Council has been working hard to achieve over the past 2 years.
As always, there will be an exhibition area where local businesses and organisation will promote their products and services to Club volunteers.
This year the Irish News and Ulster GAA are offering the best-ever package for delegates to include: conference entry, conference pack, specially commissioned gift, refreshments throughout the day and a full lunch for only £15 per delegate.
Clubs are urged to register early with the first with the first 20 paid up club registrations eligible for 5 delegates for the price of 4: That's a carload of club delegates for £60!
The Irish News and Ulster GAA have also shortened the day for delegates with the conference starting with registration between 8:45am to 9:30am and the closing Key note Speakers and a lunch at 2.30pm.
Speaking ahead of conference Irish News editor Noel Doran said; `This is a very special event, which focuses on the key issues facing the GAA and brings together the people who have made the association such a force for progress across Ulster. It has gone from strength to strength over the last five years, and October 29 should be another memorable day.'
For more information or to book places on the conference, please email conference.ulster@gaa.ie or Tel: Bernie Fox on (028) 3752 1900.
Related:
– The Irish News Ulster Club & Volunteer Conference 2011 Booking Form