GAA Social Initiative Seminar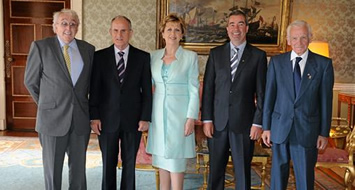 The 15th October 2011 will see Clubs from across Ireland gather in Croke Park to launch phase 2 of the GAA's Social Initiative. The seminar will recognise Clubs who have been active in the past year, including 22 from Ulster, with all being awarded with certificates for their efforts in the programme.
The seminar is an excellent opportunity for new Clubs to join the Social Initiative and to learn from the experiences of those already involved, and all new and existing Clubs are encouraged to attend.
There will also be an opportunity for Clubs to meet with various agencies and services who might assist in the delivery of Social Initiative projects across the Country.
This event is certain to be very popular and Clubs who wish to attend should register their interest with joan.cooney@gaa.ie asap to avoid disappointment.