Coaches & Referees Mentoring Programme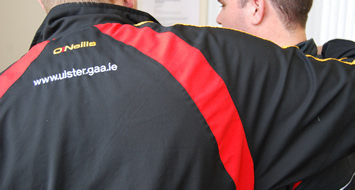 Ulster GAA in partnership with Sport NI are about to deliver a mentoring programme for coaches and referees in the North West region.
Mentoring has the potential to be a very powerful strategy in supporting the individual development of coaches and referees in our sport. Evidence suggests that effective mentors help to accelerate the development of their coaches and referees. Despite the variety of definitions and approaches, mentoring simply involves a one-to-one relationship supporting a coach's or referee's individual development.
The NW project will begin with two strands: Mentoring Training & Coach/Referee Development.
Mentors will receive training via Sports Coach UK's Guide to Coach Mentoring workshop, while the coaches and referees will undergo a Training Needs Analysis process.
Mentors and coaches/referees will then be paired up in order to begin their relationship. The training needs for both mentors and coaches/referees will also be taken into consideration throughout the duration of the project. It is anticipated that the programme may be rolled out in the rest of the province in the near future.
For more information contact Paul Callaghan paul.callaghan.ulster@gaa.ie