Casement Park Consultation Schedule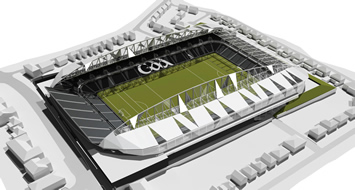 Ulster GAA, through the Stadium Board, have been widely consulting on their plans to redevelop Casement Park before submission of final planning application.
Two Community Consultation Days have already taken place in the Andersonstown Leisure Centre at the end of the March, where local residents and businesses had the opportunity to hear more details about the plans to give their feedback.
Two additional Community Consultation Days are planned for:
• Tuesday 9th April 2013 in Culturlann, Belfast – drop in anytime between 6pm-9pm
• Monday 15th April in Wellington Park Hotel, Belfast – drop in anytime between 4pm–8pm
Everyone is welcome to attend these community consultation event to get full details of the redevelopment of Casement Park, to talk to the design team, to raise any issues/concerns and also to highlight any facilities you want included in this Provincial Stadium.
These sessions are open for everyone to drop in anytime during the allocated sessions.
For more information: www.casementpark.ie