Belfast Disability Sport Camps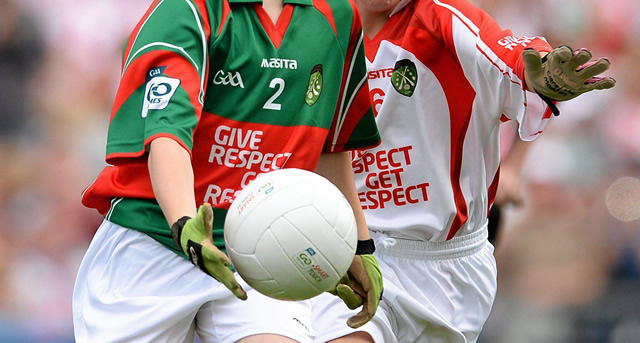 In July and August Ulster GAA had the opportunity to assist in the delivery of two very special weeks of sport within two schools in Belfast that cater for participants with a variety of learning and physical disabilities.
In July Ulster GAA Development Officers Shane McCann and Gary Mallon attended a Sports camp at Glenveagh Special School.  Glenveagh School is for children with severe learning difficulties and is situated in Harberton Park, South Belfast. The children took part in various fun activities with the coaches and finished up with a BBQ.
In August, Ulster GAA development officers Shane McCann, Paul Callaghan & Ryan Mellon attended a 'Get Sporty Week' at Fleming Fulton School which caters for those with physical disabilities. The children took part in a variety of sports throughout the week and had great fun tackling the skills of Gaelic Football.
This initiative has been a success and Shane McCann will now develop the links with both schools further by coaching in the schools during term time from September. Harberton special school has also joined the initiative.