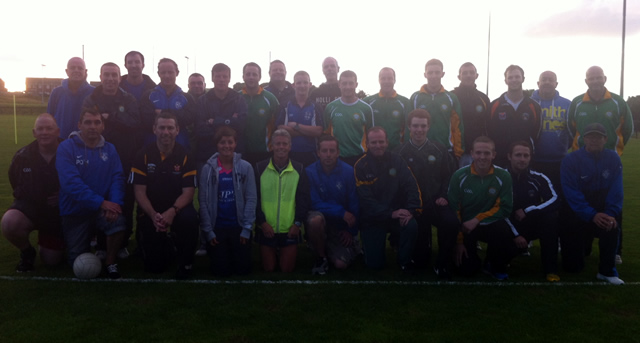 On Monday 29 July 2013, two clubs in the Lurgan area (St Pauls and Clan na Gael) have joined together to work on the new club structures coaching development programme being currently piloted by the Ulster GAA Council.
The focus was on coach education with 28 coaches from the two clubs participating in St Paul's developing the skills of Gaelic football through games.
This was a very productive session and sincere thanks are extended to the club coaching co-ordinators Shane Mc Conville and Diarmaid Marsden.
Stage two will take place in Clan na Gael on Wednesday 14th August, also facilitated by Ryan Daly – Ulster Club and Games Development Coaching Officer.