Summer Camogie Camps a 'Big Success'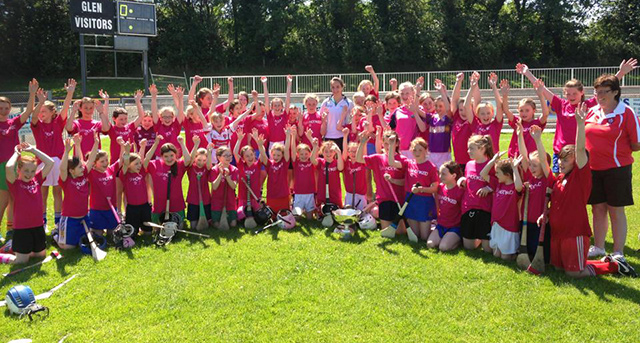 Camogie camps over the last number of weeks have proved to be a big success with over 120 girls attending the camps in Belfast, Maghera and Armagh.
These camps were delivered by Camogie Regional Development Officer Ross Corbett with county players such as Karen Kielt (Derry), Natalie McGuinness (Antrim), Colette McSorley, Katie O'Brien and Bronagh Mone from Armagh all in attendance. These camps which varied from 1-3 days focused on the skill development of the young participants who all received a Camogie Association T-Shirt and a water bottle.
Ulster Camogie are also assisting in the delivery of Player Lifestyle and Performance Camps for development squad players across the province. These camps focus on refining key skills while also receiving information on how players can hydrate properly and learning how important nutrition is when developing as  players.
For more information contact Ross Corbett- ross@camogie.ie
Pictured are the attendees at the camp held in Watty Grahams, Glen Maghera with Karen Kielt and Derry Chairperson Maura McCloy.