Ulster GAA Tacking Bullying Tutor Training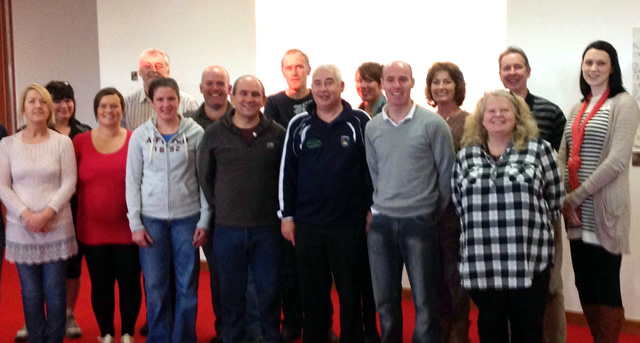 Fourteen Tutors across Ulster and across Codes gathered in Tyrone's Garvaghey Centre of Excellence, on the weekend of the 4th/5th October 2013, to benefit from unique training to enable them to deliver the new GAA Tacking Bullying Course.
This course is a fantastic resource available to all clubs, and during the Two hour workshop, participants will be equipped with tools that will enable them to identify, prevent and resolve incidents of Bullying that may occur in their clubs. This is an issue that causes many problems within our clubs and communities, and we encourage all clubs to adopt the Anti Bullying Policy formally at their next executive meeting. Prevention really is better than the cure!
We would like to extend our appreciation to the Tyrone County Board for hosting the event, the Tutors for their participation and finally to Nadine McCormilla and Louise Monaghan who led the Tutor Training.
To organise the GAA Tackling Bullying Course for your club, please contact your County Children's Officer, or Bernie Fox on bernie.fox.ulster@gaa.ie / (028) 3752 1900.