Ulster compete in Wheelchair Hurling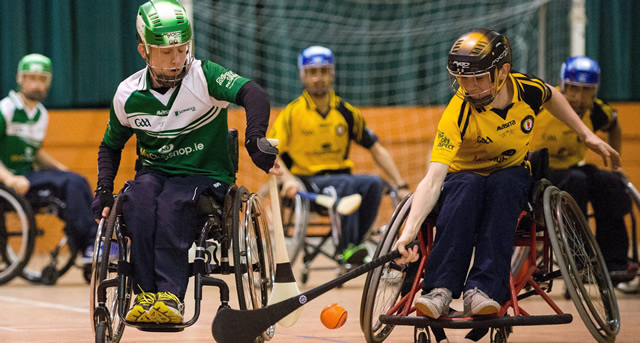 On Saturday 2nd November a team from Ulster participated in the Inaugural Provincial Indoor Wheelchair Hurling Competition in Athlone IT.
This is a new concept giving physically disabled players the opportunity to play the fast and skillful game of Hurling.
Ulster played 3 games against the other provinces with a win, a draw and a loss for their efforts. This was Ulster's first outing to play against other opposition and it is hoped now to set up 3 new regional wheelchair hurling hubs in Enniskillen, Cookstown & Belfast to facilitate the Ulster team which will be playing at the next Blitz in Galway at the start of February.
If anyone would like to play or requires further information please contact paul.callaghan.ulster@gaa.ie