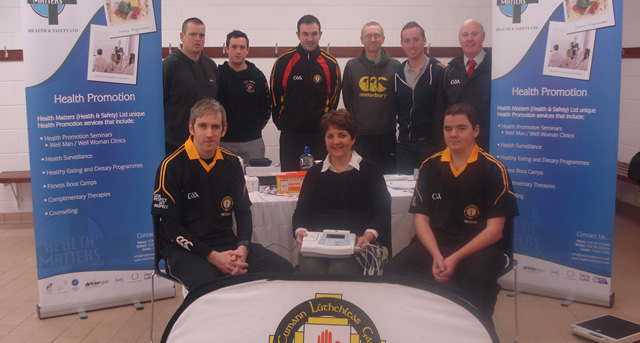 Ulster GAA has provided its Provincial Panel of Referees with a detailed individual Health Check in an initiative devised to improve the Health and wellness of the Referee.
The purpose of the Health Check is to provide the Referees, and Ulster GAA, with a valuable indication of current fitness / health levels and further information on how to stay fit and healthy by taking into account factors such as diet, exercise and hereditary health conditions.
The checks were carried out on a total of 42 Football and Hurling Referees by Health Matters Ltd at the Tyrone GAA Centre of Excellence, Garvaghey, on Saturday 18th and 25th January. Each Referee underwent a detailed 35 minute check involving an ECG, which records the rhythm and electrical activity of the heart plus tests to measure;
– Blood Cholesterol
– Blood Glucose
– Blood Pressure
– BMI body fat
Jim O'Rourke, Secretary of Ulster GAA's Referees' Advisory Committee stated "we are delighted that Ulster GAA have provided Health Checks to our Provincial Panel of Referees. The Referee is central to the GAA and all its activities from underage through to senior levels. These checks provide us with confidence in the health status of our referees and their ability to officiate games".