Ulster Club Football League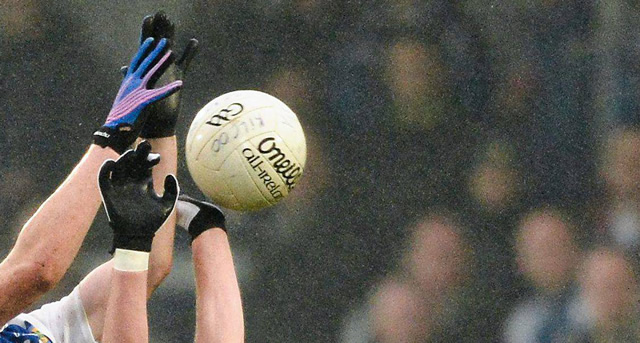 The Quinns Corner Ulster Club Football League commences on Sunday 2nd February with 35 teams competing across two grades.
The 35 Teams are divided into Senior & Intermediate grades with 12 teams in Senior and 23 teams in Intermediate. Each team will play four games respectively within its group, with 2 points for a win and 1 point for a draw.
In Senior, the top team and the best runner up from the three groups will qualify to the semi finals. In Intermediate, the top team in each group will qualify for the semi finals.
Commenting on the launch of the leagues Ulster GAA Vice President Martin McAviney said: "The Ulster Leagues have been developed to give clubs the opportunity to play fixtures against teams from outside their County competing at their level. The Leagues have been a great success in recent years and I am grateful to the competition sponsor Paudge & Carmel Quinn for their ongoing support of Gaelic Games."
ULSTER SENIOR FOOTBALL LEAGUE
GROUP A
Naomh Eoin, Antrim
Sarsfields, Armagh
Steelstown, Derry
Bryansford, Down
Doohamlet, Monaghan
Ardboe, Tyrone
GROUP B
Whitecross, Armagh
Glenullin, Derry
Slaughtneil, Derry
Annaclone, Down
Strabane, Tyrone
Killyclogher, Tyrone
Semi Final Draw:
A Winners v B Runners Up
B Winners v A Runners Up
ULSTER INTERMEDIATE FOOTBALL LEAGUE
GROUP A
Portglenone, Antrim
Craigbane, Derry
Faughanvale, Derry
Malin, Donegal
Owen Roes, Tyrone
Urney, Tyrone
GROUP B
Ballymaguigan, Derry
Doire Trasna, Derry
Inniskeen, Monaghan
Newry Shamrocks, Down
Aghaloo, Tyrone
Derrylaughan, Tyrone
GROUP C
Slaughtmanus, Derry
Desertmartin, Derry
Buncrana, Donegal
St John Bosco, Down
Dungannon, Tyrone
Galbally, Tyrone
GROUP D
Silverbridge, Armagh
Greenlough, Derry
MacCumhaills, Donegal
Edendork, Tyrone
Castlederg, Tyrone
Semi Final Draw:
A Winners v B Winners
C Winners v D Winners
First team drawn at home in Semi Finals. Finals to be played at neutral venues.
All the latest fixtures and results can be found on the Ulster GAA website at www.ulster.gaa.ie/fixtures-and-results/