Drink, Drugs and Sausage Rolls off the Student Menu!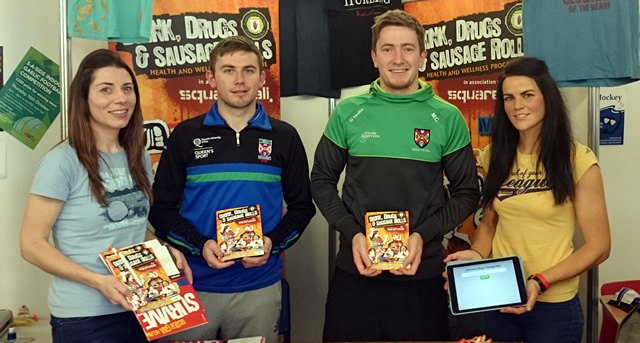 Ulster GAA, in conjunction with Squareball.com has been on the road again with its student Health and Wellness programme, Drink, Drugs and Sausage Rolls, with the aim of helping young people make the transition from home life to student life.
The stall was present at all the major university campuses with over 1000 leaflets distributed advising students on how to live a healthy life while still having fun! The campaign presents a range of health messages in a quirky and fun way to attract the attention of students raising their awareness on issues such as alcohol, drugs, diet and exercise.
Now in its eighth year, the recognisable stall proved ever popular with freshers and returning students alike, and with the chance to win trendy Squareball gear offered to all visitors, it's no surprise the stall was one of the most visited throughout Fresher's week!