Pairc Esler hosts Game of 3 Halves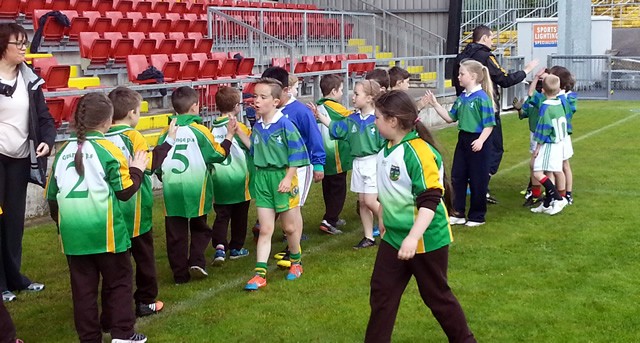 On Friday 5th June the Down based DENI coaches of Ulster GAA held a 'Game of 3 Halves' event in Pairc Esler, Newry. Over 120 P4 children, in 12 teams from 9 schools in the greater Newry area took part. Each school got the opportunity to take part in 3 of our Gaelic games: Gaelic Football, Hurling and Rounders.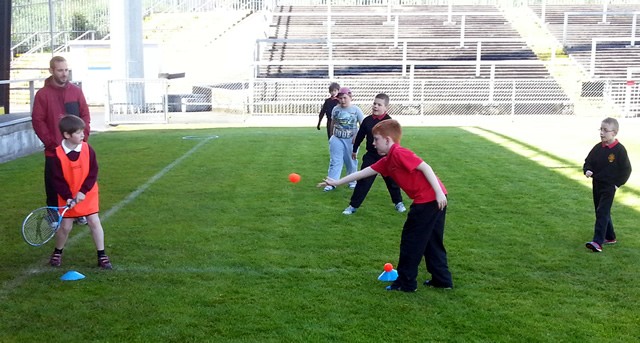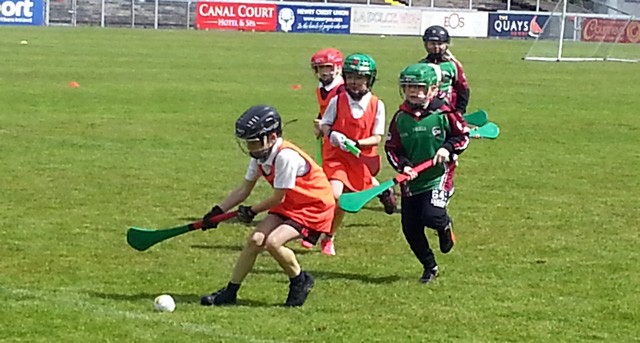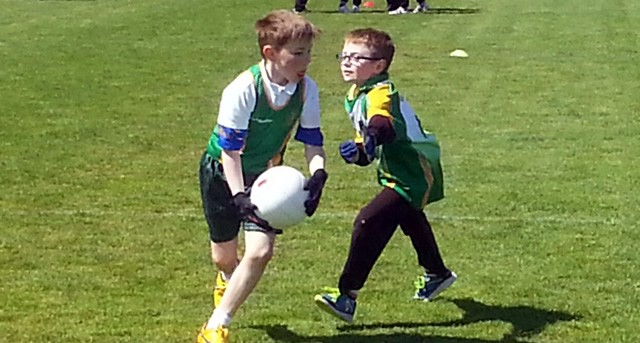 Miss Toner of St Ronans PS stated "we put the children in the schools kit and they were buzzing. Opportunities like this, where children can represent their school whilst using the skills they learned throughout year is fantastic."
Healthy snacks of water and fruit were kindly provided by Supervalu in Newry. During the snack break Down GAA star Mark Poland was on hand to offer some advice to the budding GAA stars of the future.
All children involved enjoyed their day and relished the chance to play games they may have only fleetingly experienced before. One teacher commented "Thank you, this day has been excellent. There was something for everyone. My class will be talking about it for weeks to come."
The Down based DENI coaches would like to thank Down GAA for the wonderful facilities in Pairc Esler, the schools and teachers for accepting our invitation and especially the children who showed such sportsmanship and enthusiasm throughout.