2015 Ulster Senior Hurling Tain Club League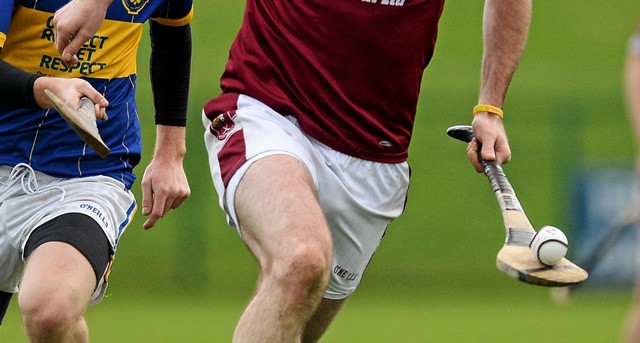 The Ulster Senior Hurling Club League continues in the coming weeks across all three divisions. Middletown have collected the Division 1 title while the other 2 divisions are down to the latter stages. The Division 2 Final sees Newry Shamrocks meet Setanta. In Division 3, Pearse Og meet Mattock Rangers while Derrynoose face Sean MacCumhaills.
See below the updated tables for all divisions.
Division 1 (6 Teams, 2 Round League, 10 Games, Home & Away – Top Team wins the League)
Winners: Middletown
| | | | | | | | | |
| --- | --- | --- | --- | --- | --- | --- | --- | --- |
| Pos. | Team | P | W | L | D | F | A | Pts |
| 1 | Middletown Na Fianna | 9 | 9 | 0 | 0 | 180 | 114 | 18 |
| 2 | Cuchulainns | 9 | 4 | 2 | 3 | 171 | 145 | 11 |
| 3 | Keady Lámh Dhearg | 9 | 5 | 3 | 1 | 191 | 127 | 11 |
| 4 | Lisbellaw St Patrick's | 8 | 3 | 3 | 2 | 146 | 127 | 8 |
| 5 | Liatroim | 10 | 1 | 8 | 1 | 113 | 164 | 3 |
| 6 | Naomh Colum Cille | 9 | 1 | 7 | 1 | 83 | 207 | 3 |
Division 2 (12 Teams, Top Team in each group plays in the Final)
Final: Newry Shamrocks v Setanta
Division 2A
| | | | | | | | | |
| --- | --- | --- | --- | --- | --- | --- | --- | --- |
| Pos. | Team | P | W | L | D | F | A | Pts |
| 1 | Newry Shamrocks | 9 | 9 | 0 | 0 | 180 | 96 | 18 |
| 2 | Sean Treacys | 10 | 7 | 2 | 1 | 139 | 130 | 15 |
| 3 | Clonduff | 10 | 5 | 4 | 1 | 153 | 152 | 11 |
| 4 | Cumann Pheadair Naofa | 9 | 3 | 6 | 0 | 138 | 164 | 6 |
| 5 | Ballela | 8 | 2 | 6 | 0 | 73 | 40 | 4 |
| 6 | Craobh Rua | 10 | 1 | 9 | 0 | 132 | 233 | 0 |
Division 2B
| | | | | | | | | |
| --- | --- | --- | --- | --- | --- | --- | --- | --- |
| Pos. | Team | P | W | L | D | F | A | Pts |
| 1 | Setanta | 9 | 8 | 1 | 0 | 96 | 76 | 17 |
| 2 | St Fechins | 9 | 4 | 2 | 3 | 122 | 131 | 11 |
| 3 | Aodh Ruadh Ballyshannon | 9 | 4 | 4 | 1 | 135 | 108 | 9 |
| 4 | Knockbridge | 8 | 4 | 4 | 0 | 118 | 109 | 8 |
| 5 | Na Seamróga | 10 | 2 | 7 | 1 | 62 | 71 | 5 |
| 6 | Naomh Ádhamhnáin | 7 | 1 | 5 | 1 | 56 | 94 | 2 |
Division 3 (6 Teams, 1 Round League, 5 Games – Top 4 Teams Qualify for Semi Finals)
Semi Finals: Pearse Og v Mattock Rangers; Derrynoose v Sean MacCumhaills
| | | | | | | | | |
| --- | --- | --- | --- | --- | --- | --- | --- | --- |
| Pos. | Team | P | W | L | D | F | A | Pts |
| 1 | Pearse Óg | 5 | 5 | 0 | 0 | 90 | 57 | 10 |
| 2 | Derrynoose | 5 | 3 | 2 | 0 | 60 | 66 | 6 |
| 3 | Sean Mac Cumhaill | 5 | 3 | 2 | 0 | 78 | 69 | 4 |
| 4 | Raonaithe Máiteoige | 5 | 2 | 3 | 0 | 63 | 67 | 4 |
| 5 | Killeavy St Moninna | 5 | 2 | 3 | 0 | 59 | 91 | 4 |
| 6 | Coill an Chlochair Naomh Mhuire | 5 | 0 | 5 | 0 | 0 | 0 | 0 |