Roe Valley Cúchulainns visit Croke Park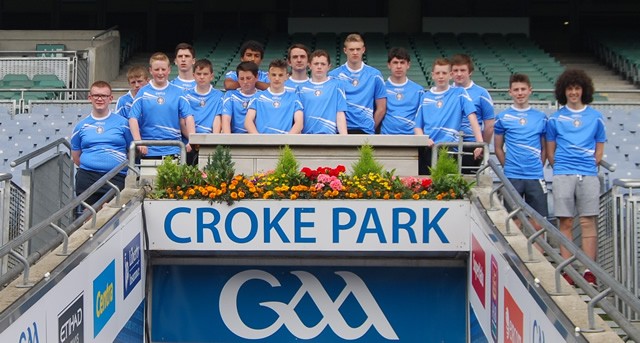 Roe Valley Cúchulainns continued their preparations for the upcoming All British Championships with a recent trip to Dublin on Wednesday 1st July. First port of call was Parnell Park were the boys took part in a training session delivered by Ulster GAA Coaches.
The group were then hosted at Croke Park were they were welcomed by GAA President Aogán Ó Fearghail on arrival before embarking on a tour of the Stadium spending some time in the Hogan Stand changing rooms and experiencing the Croke Park 'roar' as they emerged from the tunnel onto the impressive Croke Park turf.
All-in-all the group made up of boys from St Mary's Limavady, Limavady Grammar, Limavady High and St Patrick' Dungiven had an enjoyable visit to Ireland's capital city and they now look forward to next weekend's tournament in London.