Donnelly and McManus awarded All-Stars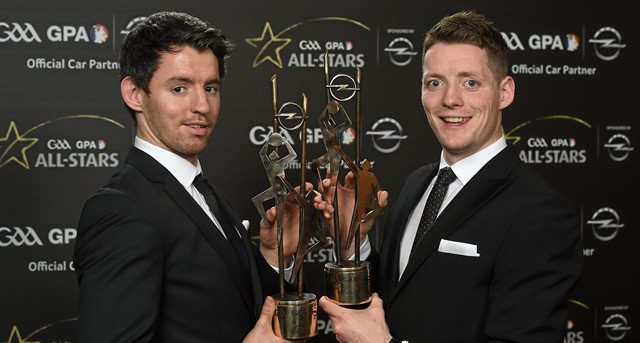 Tyrone's Mattie Donnelly and Monaghan's Conor McManus have been rewarded for their outstanding personal performances this year with GAA GPA All-Star awards.
The players collected their awards at the annual ceremony held in the Dublin Convention Centre on Friday 6th November.
Below is the full list of 2015 GAA GPA Football All-Stars sponsored by Opel:
1. Brendan Kealy (Kerry)
2. Shane Enright (Kerry)
3. Rory O'Carroll (Dublin)
4. Philly McMahon (Dublin)
5. Lee Keegan (Mayo)
6. Cian O'Sullivan (Dublin)
7. Jack McCaffrey (Dublin)
8. Brian Fenton (Dublin)
9. Anthony Maher (Kerry)
10. Mattie Donnelly (Tyrone)
11. Ciaran Kilkenny (Dublin)
12. Donnchadh Walsh (Kerry)
13. Conor McManus (Monaghan)
14. Aidan O'Shea (Mayo)
15. Bernard Brogan (Dublin)
Congratulations also to all the Ulster players who were honoured as part of the Christy Ring, Nicky Rackard and Lory Meagher 'Champions 15' teams, and particular mention to Fermanagh's John Duffy who was awarded the Lory Meagher Cup Player of the Year Award.
Christy Ring Cup Champions 15
Derry: Sean McCullagh, Ruairi Convery and Conor Quinn
Down: Fintan Conway and Danny Toner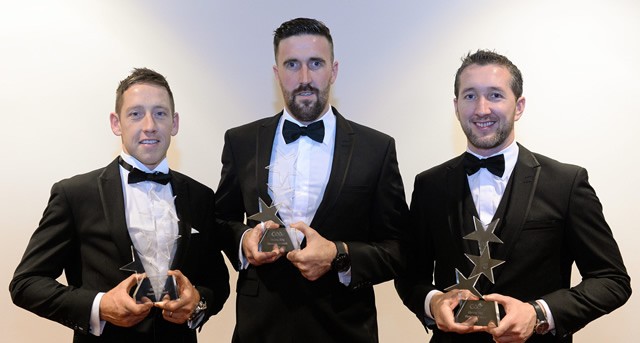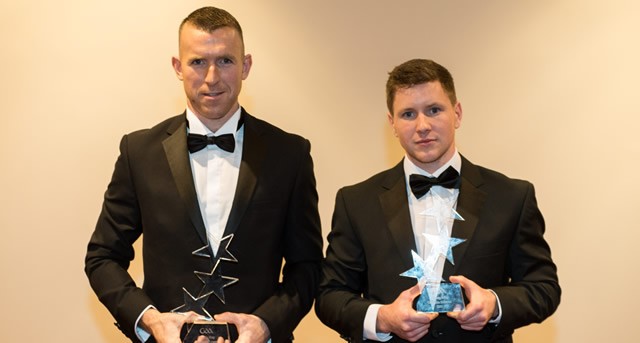 Nicky Rackard Cup Champions 15
Armagh: Cahal Carvill, Connor Devlin and Kieran McKernan
Donegal: Jamesie Donnelly and Ronan McDermott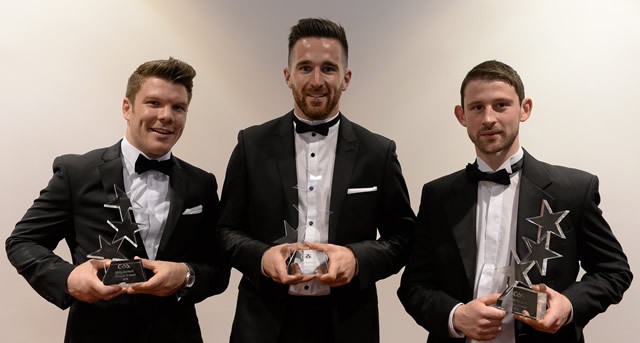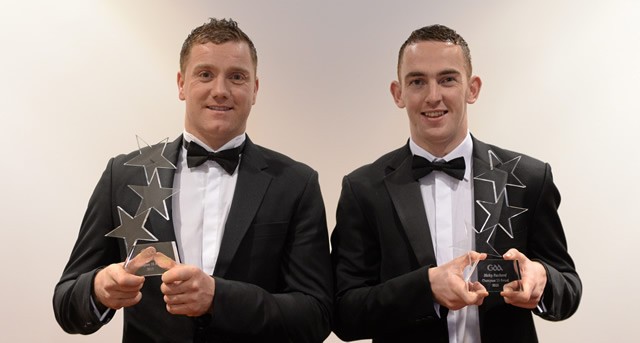 Lory Meagher Cup Champions 15
Fermanagh: Daniel Teague, John Duffy, Declan McGarry, David Teague and Ciaran Corrigan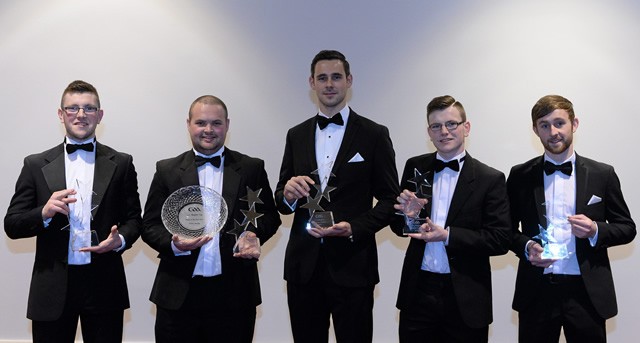 2015 Player of the Year Awards
Player of the Year (Football) – Jack McCaffrey (Dublin)
Young Player of the Year (Football) – Diarmuid O'Connor (Mayo)
Player of the Year (Hurling) – TJ Reid (Kilkenny)
Young Player of the Year (Hurling) – Tadhg de Búrca (Waterford)
Christy Ring Player of the Year – Keith Carmody (Kerry)
Lory Meagher Player of the Year – John Duffy (Fermanagh)
Nicky Rackard Player of the Year – Peter Kellehan (Roscommon)