Students receive Ulster GAA Bursaries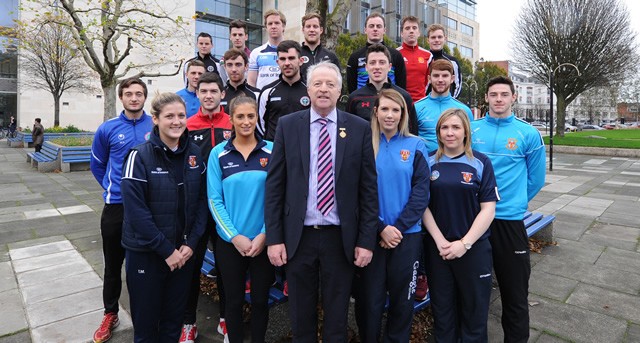 Ulster GAA is pleased to announce the awarding of €30,000 in bursaries to students throughout Ulster who are studying in full time education at third level, and who are actively involved in their college GAA clubs.
Ulster GAA President, Martin McAviney, is pictured with some of the 50 students who were successful in winning a Student Bursary in the current financial year.
This is the ninth year of the scheme and in that time a total of €270,000 has been awarded to students to help ease the burden of full time study along with their commitment to playing for their college and club teams.