Tyrone talks 'Funding' at Garvaghey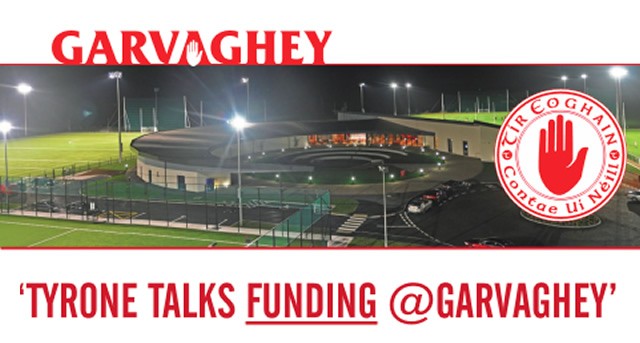 County-level fund-raising is now a critical GAA activity. This unique event being organised by Tyrone GAA is about Counties talking through and sharing good fund-raising practice with each other.
How do 'Clubs Tyrone / Rossie / Decies / Derry etc' work? What about County Draws? What's new and good in the sponsorship world?
HOWEVER, if you don't believe in sharing with fellow GAELS, this isn't the day for you! Otherwise, you are welcome to come and join in.
WHEN – Saturday 28 November, 10am-3pm
WHERE – Tyrone GAA Centre at Garvaghey
WHO – Anyone involved in fund-raising at County level.
If you are interested in attending, please confirm place with oral.oneill.gpo.tyrone@gaa.ie
There is no cost but there might be a request to make a contribution towards the catering!