Clubs awarded with Club Maith Certificates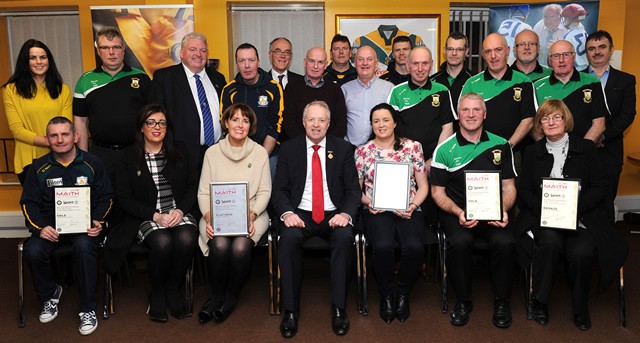 Ulster President Martin McAviney presented recently accredited clubs with their Club Maith certificates at a recent event in Ceannaras Uladh, Armagh.
Receiving their certificates are representatives from Augher St Macartans (Co. Tyrone), St Marys Burren (Co. Down), St Peters Warrenpoint (Co. Down), Tullylish (Co. Down), and St Treas Ballymaguigan (Co. Derry).
Martin congratulated the clubs for their efforts in "raising the standards within their clubs to a level of excellence", and spoke of the importance of highlighting clubs in this way in order to encourage other clubs to also become accredited.
Clubs wishing to become involved in Club Maith should visit the Club Maith website on www.ulster.gaa.ie/club-maith for all the information they need to begin the process.