Scór Sinsear Uladh Final Results
The Ulster Final of Gaelic Life Scór Sinsear Uladh took place on Saturday evening in St Patrick's Grammar School Downpatrick.
Congratulations to all winners, and best wishes for the All-Ireland Final, which will be held on Saturday 2nd April in Killarney.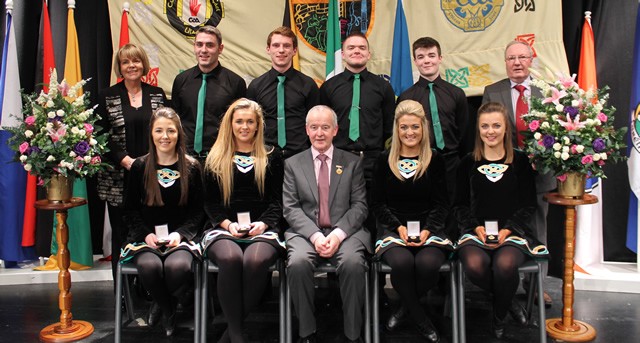 Rince Foirne
Ualtár Ó Greácháin, An Gleann
Lára Nic Bhloscaidh, Niamh NícFealóin, Cáitaí Ni Shraithearáin, Caoimhe Nic Lochlainn, Cathal Mac Eocháin, Pól Ó Conaing, Ruairi Mac Faelóin, Séamas Mac Giollagáin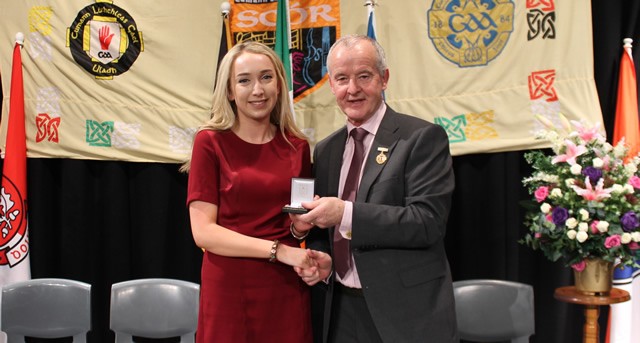 Amhránaíocht Aonair
CLG Eimeid Sleacht Neill
Caitrín Ní Mhaoláin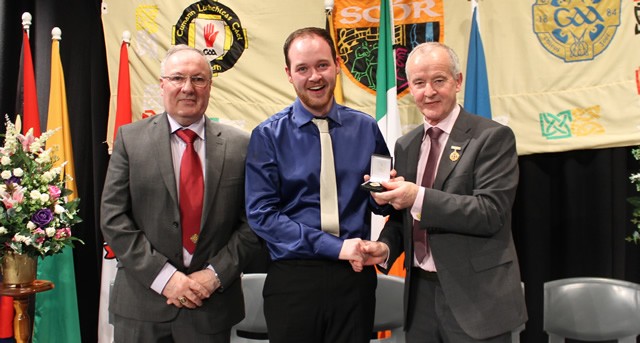 Aithriseoireacht
Sabhaill Naomh Phádraig
Gearóid Mac Riabhaigh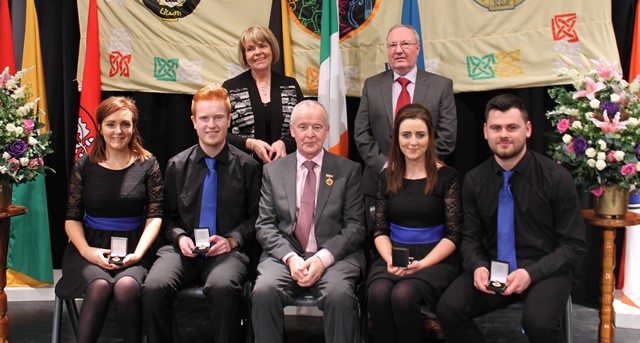 Ceol Uirlise
Doire Treasc, Fir an Chnoic
Niall Ó hAnnaidh, Alanna Nic Chathmhaoil, Rachel Nic Aireachtaigh, Seamus Ó hAnnaidh, Michaél Ó Cuana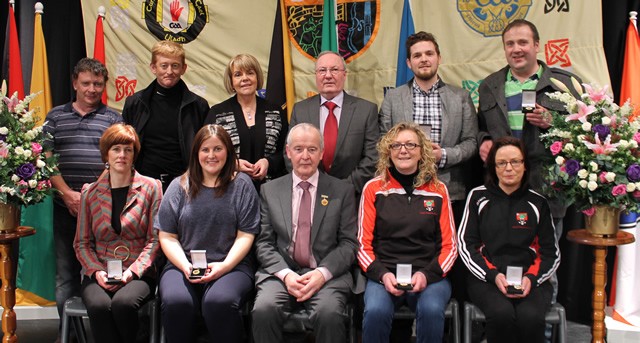 Léiriú
Gaeil Triúcha
Brian Mac Giolla Fhiontain, Clár Mac Giolla Mhichil, Michéal Ó Corragáin, Denis Ó hÁgáin, Majella Ní Conghaile, Marc Ó Scigín, Treasa Nic Cionnaith, Ciara Nic An Rí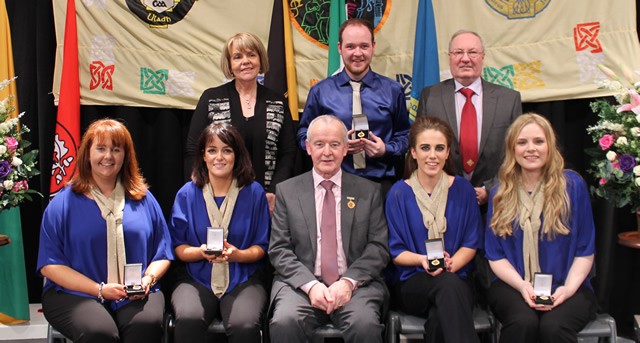 Baileád Grúpa
Sabhaill Naomh Phádraig
Gráinne Ní Labhartaigh, Aingeál Nic Rabhaigh, Geaaróid Mac Riabhaigh, Caitlín Denvir, Caitríona Nic Raith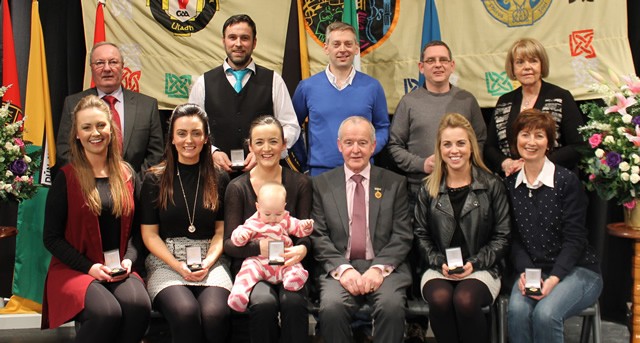 Rince Seit
Scairbh na gCaorach
Micheala Nic Aoidh, Cathy Ní Choirc, Rhiona Ní Ceallaigh, Máire Uí Choirc, Peadar Ó Searraigh, Gearóid Mac Dhónaill, Stiofán Mag Uidhir, Dónal Ó Chaomhánaigh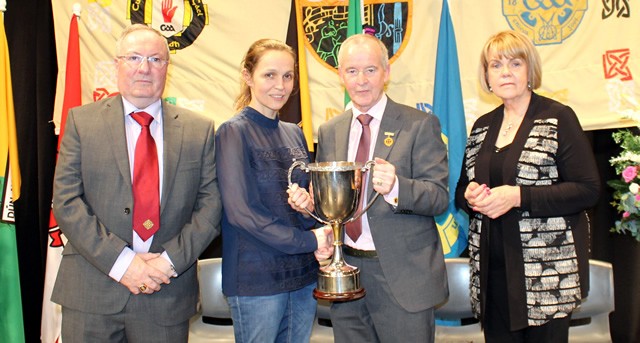 Patsy Nugent Trophy
Tír Eoghain
—
Photos from the night can be viewed on the Ulster GAA Facebook page.