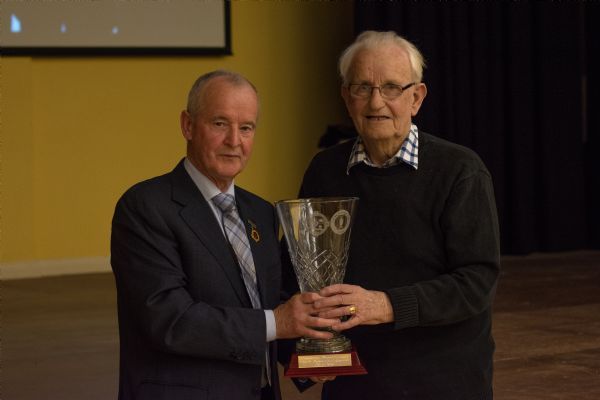 The election of Rasharkin club member Michael Hasson as President of Ulster GAA was celebrated recently at an event in St. Olcan's Parish Centre.
Michael's playing and refereeing days along with his years of service on committees in Rasharkin, South-west Antrim, County and Ulster level were recounted by friends and family at the evening of celebration.
Friends and family members congratulated Michael on his new role while daughter Joanne spoke about her father's lifelong love of Gaelic Games.
Michael thanked St. Mary's Club for hosting the Parish to Province event with special thanks to the guests who had come to Rasharkin to share their memories.
Michael told the crowd that he was honoured to be President of Ulster GAA and spoke of his aims to place the clubs and their volunteers at the heart of everything Ulster GAA would be doing during his tenure.
He also took the opportunity to thank his wife Noleen for her support over the years, & praised her hard work in raising their 8 children.
Pictured is Rasharkin Club President Dan McKay Snr presenting Michael Hasson with a gift from the club.