Month's Mind Mass for Dónall Ó Murchú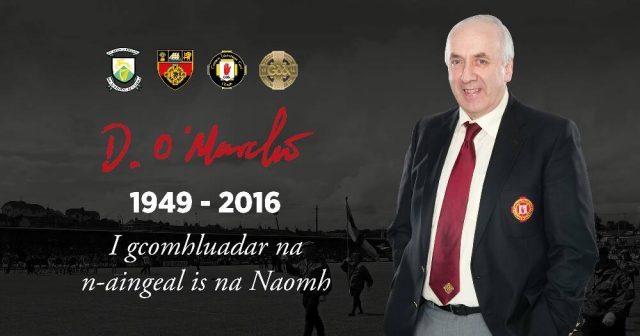 The month's mind mass for Danny Murphy will take place on Saturday January 7th at 7.30pm in St Mary's Church, Burren.
The Murphy family would like to offer their sincere thanks for all the assistance they received on the occasion of his recent death. They would also like to express their gratitude to all those who attended the house and/or the funeral from clubs and counties near and far.
Go ndéana Dia trócaire ar a anam uasal.