Ulster GAA teams up with Irwin's Bakery for Easter Coaching Camps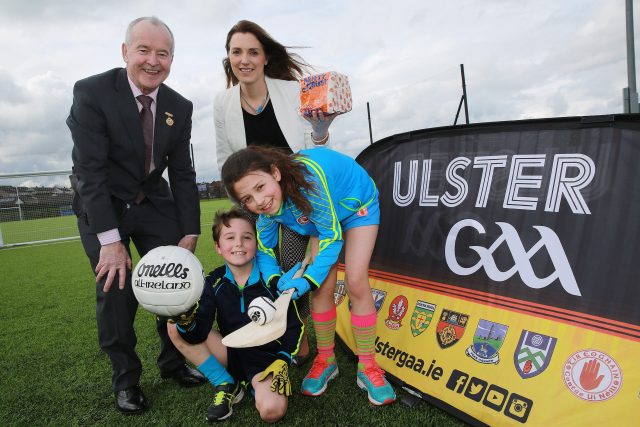 Ulster GAA has teamed up with Irwin's Bakery to create coaching camps for kids.
The camps are taking place over the Easter Holidays at nine venues across Ulster.
More than 700 children ages 8-11 years old are expected to attend the Irwin's Ulster GAA Coaching Camps on Wednesday 19th April 2017 and Thursday 20th April 2017. In addition to expert coaching from Ulster GAA, local children will have the chance to engage with their peers and stay active during the Easter period.
Ulster GAA President Michael Hasson said:
"Ulster GAA is delighted to announce our new partnership with Irwin's Bakery. Our Easter Coaching Camps will provide two great days during the holidays for children to learn about the fundamental skills of Gaelic games and physical wellbeing – whilst also allowing them to build friendships and have fun together. This is an exciting first initiative with Irwin's and we look forward to working together going forward."
Colette Wilson, Head of Marketing, Irwin's Bakery said:
"Supporting grassroots sport is one of our key objectives at Irwin's and we are delighted to partner with Ulster GAA to bring the Easter camps to life. As a family-owned business, Irwin's is committed to promoting a fit and healthy lifestyle among children and families, an ethos we know Ulster GAA shares. We can't wait to get 'cracking' on the Coaching Camps this Easter and we look forward to continuing our work with Ulster GAA in the future."
Entry for the Irwin's Ulster GAA Coaching Camps is £10 per child, which includes an Irwin's Bakery goodie bag and a T-shirt. For more information about the camps, contact your County Games Development Manager.