Funding Masterclass For Clubs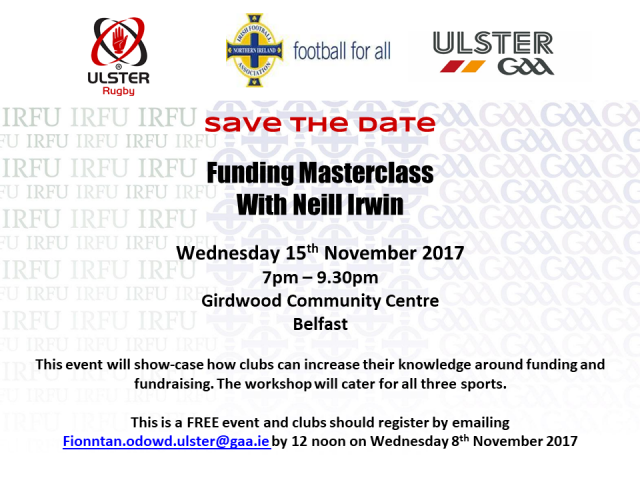 Ulster GAA in partnership with Ulster Rugby and the Irish FA are hosting 'A Funding Masterclass' on Wednesday 15th November 2017 from 7pm – 9.30pm in Girdwood Community Centre, Belfast.
This workshop will be delivered by Neill Irwin and will cover funding and fundraising for sports clubs. A practical session that will highlight the key funders and best fundraising methods and techniques.
Neil Irwin has advised charities and sports clubs for over 20 years on fundraising, raising millions in the process. As Chair of the Institute of Fundraising and founder of niFundraising Neil is one of Northern Ireland's leading fundraising trainers and consultants.
This event is FREE to attend however registration is required; please RSVP to fionntan.odowd.ulster@gaa.ie by 12 noon on Wednesday 8th November.