All-Ireland Wheelchair Hurling Championships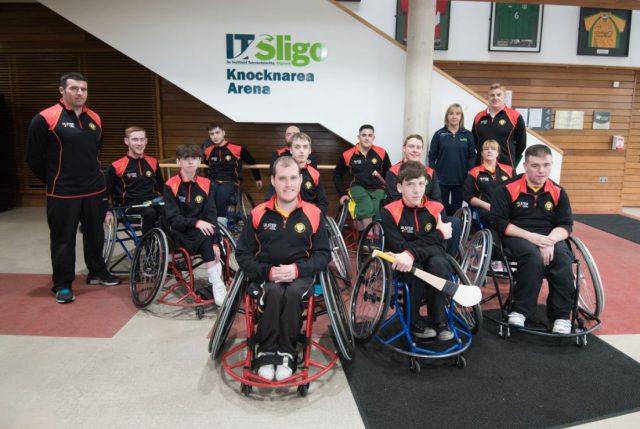 Ulster GAA's wheelchair hurlers traveled to Sligo recently for the All-Ireland Wheelchair Hurling Championships.
Ulster's All-Ireland final squad included Damhan Hughes, Colm Brady, Peadar Heffron, David Doherty, Conor Browne, Ruairi Haffey, Peter Lewis, Ruairi McDermott, Conor McGrotty, Brandon Kelly and Geraldine McGarrigle along with coaches Paul Callaghan and Shane McCann.
After coming runners-up to Leinster in the National League, the young Ulster side were keen to improve and after a number of training camps at Clonoe Community Centre in Tyrone and Magee University in Derry the team were well prepared going into the games.
Two good wins over Connacht and Munster saw Ulster GAA qualify for the final against the 2017 Inter-Provincial League Champions, Leinster.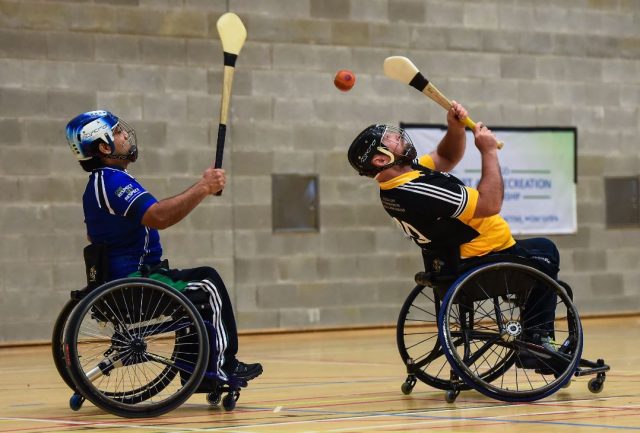 In what was a fiercely contested match, with both defences dominating, the teams were all-square right up to the final minutes. However, it was Leinster who eventually made the breakthrough and went on to win but credit must go to both teams for a great display of skill and determination.
All-Ireland Wheelchair Hurling Championships Finals Scores –
Group Games:
Leinster 5 v Ulster 3
Ulster 3 v Munster 2
Ulster 4 v Connacht 0
Final:
Leinster 3 v Ulster 0