Success for Gaelic Football Volunteer at Sport NI Awards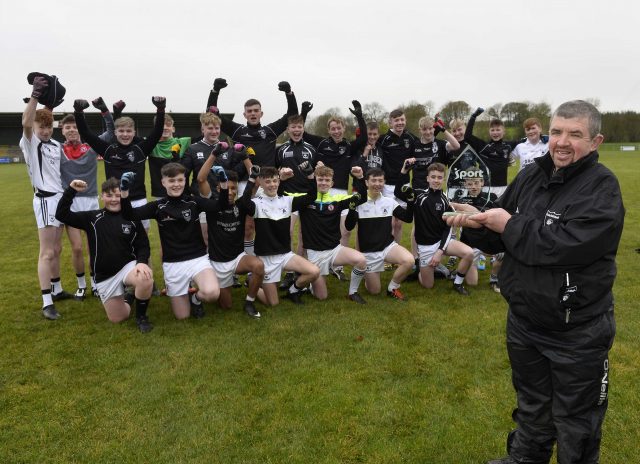 A committed Clonoe O'Rahilly's fan has become the first winner of Volunteer of the Year, a new category at the Sport NI Coaching, Officiating and Volunteering awards.
Gerard O'Neill from Clonoe has been volunteering for the Tyrone club for a number of years, dividing his time between helping out teams from under 6 all the way up to senior and inter county level. As well as these responsibilities, Gerard has also been the kit man for the Tyrone minor team for the last few years, working at least two evenings a week plus one day at the weekend as the team travels all over Ireland throughout the season.
Amazingly, Gerard also works full time in a local supermarket, but still manages to dedicate 20 hours per week volunteering at the club. He also takes a week's annual leave from his job every year to help out at Clonoe O'Rahilly's children's summer camp.
Shane McCann, a member of the club said: "Gerard is a tremendous man, not only does he help out at the matches but he also sells the club lottery tickets as well as supporting at fundraising events, all whilst holding down a full time job. He's always spotted out and about the town wearing the club merchandise and everyone knows him. There are approximately 330 players in the Clonoe O'Rahilly's club and it's remarkable that he knows all their names. Everyone in our club has the utmost respect for this man. There is no one else in the club who volunteers as much time to Clonoe O'Rahilly's. Gerard is a member of the deaf community and does not speak, but he doesn't let his disability hold him back. Even though, his communication is affected, he is still able to communicate with both the young and the old, through his passion for sport."
Gerard received his award from Sport NI Performance Systems Manager Alan Curran at St Colmcilles GAC during the Under 16 League Final between Clonoe O'Rahilly's and Errigal Ciaran.
Congratulating Gerard, Sport NI Chair George Lucas said: "The Sport NI Coaching, Officiating and Volunteering Awards are designed to highlight the vital role our sporting workforce plays in making sport happen within local communities. Gerard has played an instrumental role in the success of Clonoe O'Rahilly's, with his continued volunteering and support, he has helped the club grow and engage local people through sport. He's an inspirational character, actively involved in sport at all levels and supporting his club with remarkable enthusiasm and commitment. It is great to be recognising sportmakers like Gerard at the 2017 COV Awards and on behalf of Sport NI, I congratulate him on this richly deserved award."