Ulster GAA helps 35 Members study Irish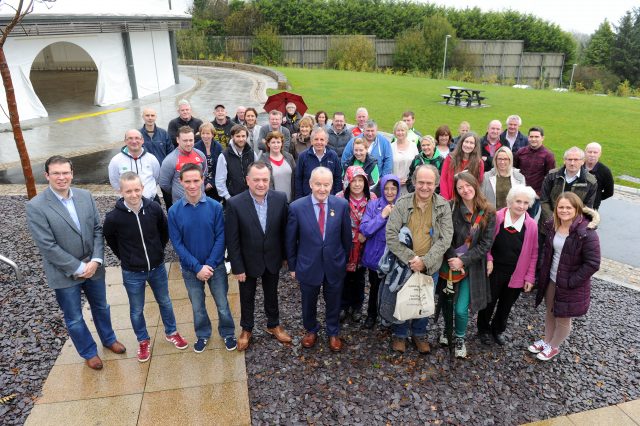 Ulster GAA is delighted to announce its 35 Gaeilge Sa Chlub Scholars 2017/2018 from clubs across Ulster to study a Diploma in Irish Language delivered by Ulster University.
Speaking following meeting this year's scholars Ulster GAA president Michael Hasson said, "This has been the biggest year so far for the Gaeilge sa Chlub initiative with more students than ever applying for these scholarships. This proves the importance and success of this programme over the last 5 years combined with the surging popularity among GAA members to learn the Irish Language.
"These scholarships go directly towards the student fee and we are delighted to work with Malachy O'Neill and Ulster University in delivering this project."
"This year we have introduced a new element to the scholarship whereby students commit to undertaking an Irish Language project back in their GAA club. This will give them some practical experience using the language and will also help benefit their wider GAA Club community."
"I wish all 35 scholars every success in their year's study and I look forward to seeing the club projects that come from this."
Malachy O'Neill, Ulster University said, "It is great to have Ulster GAA back on board for this scholarship programme for our Irish Diploma.  Through this initiative GAA members are encouraged to learn the Irish Language and use it back in their GAA club.  The students are varied in age and background and that diversity is fantastic for learning.
"I wish all the students every success as they undertake their studies.  I hope they find the course useful and interesting."
Photo Caption: Ulster GAA President Michael Hasson and Michael McArdle on behalf of Ulster GAA Cultural Committee joined tutors and students of the Ulster University Irish Diploma. 35 students were successful in obtaining Gaeilge Sa Chlub Scholarships from Ulster GAA