Ulster Hurlers Honoured In Champion 15s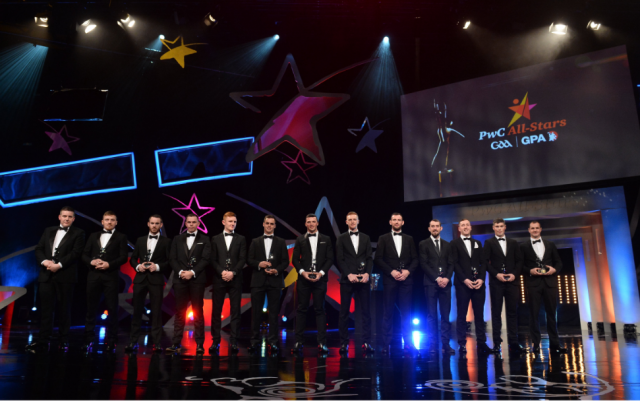 A strong year for Ulster teams in the Christy Ring, Nicky Rackard and Lory Meagher competitions was acknowledged in the Champion 15s Awards presented at the PwC GAA/GPA Allstars banquet in Dublin.
In the Christy Ring selection Antrim had three players honoured and Down had two representatives.
Ulster teams dominated the Nicky Rackard selection with 13 of the 15 spots. Champions Derry collected five awards, beaten finalists Armagh took three, Monaghan & Tyrone both claimed two and Donegal one.
Oak Leaf player Gerald Bradley was also named Nicky Rackard Player of the Year.
In the Lory Meagher selection, near neighbours Fermanagh & Cavan took home two awards each.
The full list of Ulster award winners on the night were:
Christy Ring Champion 15
Chrissy O'Connell – Antrim
John Dillon – Antrim
Paddy Burke -Antrim
Eoghan Sands – Down
Michael Hughes – Down
Nicky Rackard Champion 15
David Flynn – Donegal
Brendan Begley – Tyrone
Stephen Donnelly – Tyrone
Mark Treanor – Monaghan
Donal Megan – Monaghan
Artie McGuinness – Armagh
Nathan Curry – Armagh
John Corvan – Armagh
Brendan Rogers – Derry
Darragh McCloskey – Derry
Paul Cleary – Derry
Sean Cassidy – Derry
Gerald Bradley – Derry
Lory Meagher Champion 15
Damian Sheridan – Cavan
Matthew Hynes – Cavan
Sean Corrigan -Fermanagh
Shea Curran – Fermanagh