Ulster Scór na nÓg Final 2018 in Downpatrick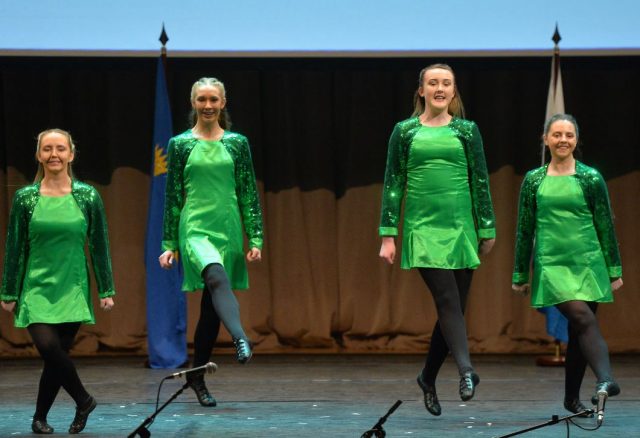 Beidh 'an scoth de Shatharn' ar 13ú Eanáir i Scoil Ghramadaí Naomh Pádraig Dún Pádraig, áit a thionólfar babhta ceannais Uladh Scór na nÓg.
The Ulster Scór na nÓg Final 2018 takes place this Saturday 13 January at St Patrick's Grammar School Downpatrick.
In what promised to be an evening of great entertainment, finalists from across the nine Ulster counties will showcase the leading juvenile talent in the province in Irish dance, music and drama with proceedings getting underway at 5pm.
There will be seven different disciplines comprising of four competitors in each . They will be finely tuned at this stage having already come through the Provincial semi-finals which comprised of the County Champions from all nine counties. Two competitors from each semi-final were selected to proceed to the finale on Saturday.
The disciplines are: Ceili Dancing, Solo Singing, Recitation/Story Telling, Ballad Group, Leíruí Stáitse (10 min Stage Presentation), Instrumental Music and Set Dancing. There is no doubt this will be entertainment and competition of the highest order.
The winners of the Ulster Final will compete against the Provincial Champions from Leinster, Munster and Connaught for the All-Ireland title to be held in Sligo in February.
Ádh mór!